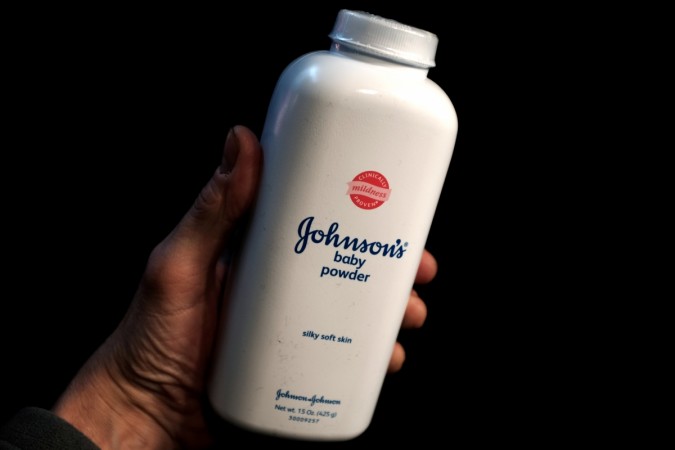 Global healthcare giant Johnson & Johnson (J&J) has lost the second case in a row in the last four months over charges of its popular talcum baby powder causing ovarian cancer among women. In the fresh verdict on Monday, a U.S federal court directed J&J to pay $55 million to 62-year-old Gloria Ristesund, who had alleged that she developed ovarian cancer by using J&J talcum baby powder for feminine hygiene purposes, Bloomberg reported.
J&J had been asked in February by the same federal court to pay $72 million to the family of a woman who had allegedly died due to prolonged use of the company's talcum powder. The company is faced with yet another trial related to talcum powder in the St Louis Court in September.
J&J is currently embroiled in more than 1,000 lawsuits in various U.S. courts in which the company is accused of not alerting consumers of the potential health risks of its talcum powder and Shower To Shower products.
"The more talc verdicts that come down against them adds to the public's growing distrust of their baby powder, which is one of their iconic products," Carl Tobias, a teacher of product-liability law at the University of Richmond in Virginia, was quoted by Bloomberg as saying.
He said J&J should consider global settlement of these cases to resolve both economic and reputational issues it is faced with.
Ristesund, the fresh victim, was diagnosed with cancer in 2011 after using J&J's talcum powder for nearly 40 years. She underwent hysterectomy, after which her cancer was said to be in remission.
"Science has been simple and consistent over the last 40 years. There is an increased risk of ovarian cancer from genital use of talc,'' Allen Smith, Ristesund's lawyer, was quoted by Bloomberg as telling jurors.
He further said Ristesund used talc for four decades without knowing that there were any health concerns.
Meanwhile, J&J has decided to appeal the verdict. The company defended the safety of its products by saying the verdict was against the study undertaken by experts for last 30 years which support the use of J&J talcum powder as a cosmetic product.
"Unfortunately, the jury's decision goes against 30 years of studies by medical experts around the word that continue to support the safety of cosmetic talc,'' J&J spokeswoman Carol Goodrich said.
She added that J&J has always taken concerns regarding the safety of its products extremely seriously.
A U.S. federal court had in March asked J&J to pay $500 million to five patients who had alleged that they suffered from injuries after using the brand's Pinnacle metal-on-metal hip implants.