It has been established that Jio's ambitions run deeper than telecom services, and latest reports suggest the company might launch its long-rumored JioFiber FTTH broadband service in the country soon. Disruption is in the DNA of Jio, and we at International Business Times, India, had the opportunity to take a peek inside Jio's labs where all the magic is happening.
We've only known Reliance Jio for its ultra-affordable data and voice bundles, which led a massive transformation in what was a stagnant telecom industry for several years, and the effectively free JioPhone and its bundled low tariffs. But what if we told you this is just the tip of an iceberg, and that Jio has a lot more planned for the Indian market?
Let your imaginations run wild on everything Jio might bring to the table, but one of the things we are talking about today is something you've heard of in the past, and it's not JioFiber — the company's upcoming FTTH broadband service with 100Mbps speeds.
Reliance Jio is extensively working on being a crucial part of your daily lives by providing services that are our daily essentials. Entertainment is a huge part of that, and Jio has just the thing for you.
From our visit to RIL's headquarters in Mumbai during to the Reliance Jio India Digital Open Summit 2018 last month, we had the chance to explore. Behind one of the closed doors of RIL's massive HQ was a whole new world of innovations Jio is currently working on.
The company had a home set up in one corner of a massive hall, which was powered by Jio services, including JioFiber broadband, IoTHub, Jio media streaming devices and the Jio set-top box, which proudly sat at the center of the living room.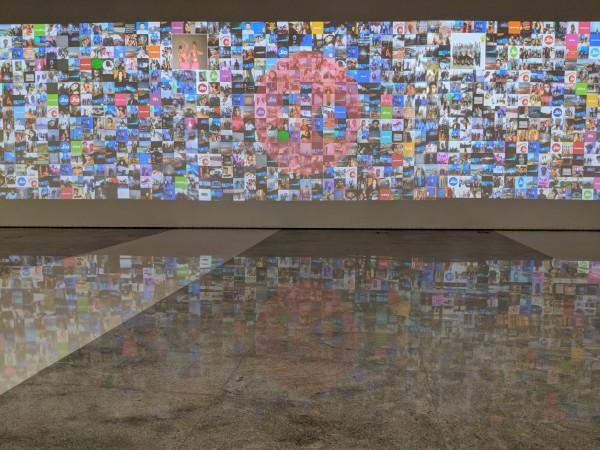 Our overall experience with Jio's unreleased products and services was overwhelming. We tried out Jio's set-top box, which was connected to a Samsung smart TV and JioFiber broadband router. We closely inspected the actual set-top-box and found the design quite refreshing.
The Jio set-top box looks nothing like the traditional rectangle-shaped black boxes we are so used to seeing. In a way, the box's design compliments your interiors. The diamond-cut ultra-slim design of the Jio set-top box is what we fell in love at first sight.
But it's what the set-top box offers that truly impressed us, and will do the same to consumers at launch.
The Jio set-top box can connect to any HDMI television to instantly convert it to a smart TV. Let's just call it Google Chromecast on steroids for now. We explored around a bit and found a plethora of content waiting to be accessed.
Jio set-top box runs all Jio apps, including JioTV and JioCinema, as well as other entertainment apps like Netflix, YouTube and Voot. There's an integrated Jio Store and Google Play Store to download any app you wish on your television.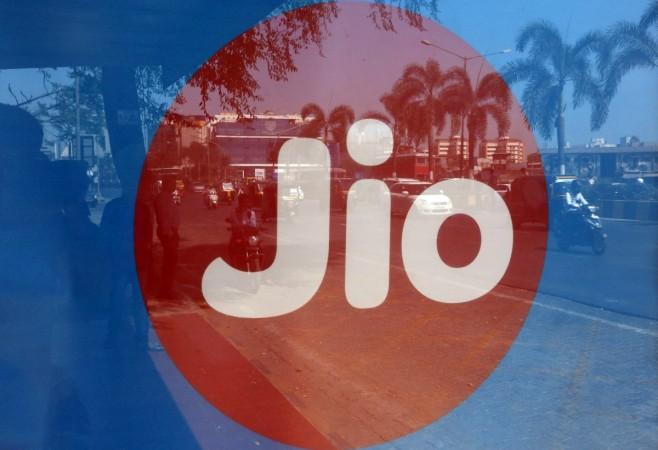 If you thrive on details and perfection, you'll be glad to know that the Jio set-top box supports 4K content. There's 16GB onboard storage on the box to download any content, but you can connect an external hard drive of up to 2TB capacity and access anything you want without a glitch.
The Jio set-top box is accompanied by a dedicated remote, which looks a lot like what Chromecast offers. There's an integrated microphone in the remote that allows voice-assisted controls using Google Assistant or even Jio's own Hello Jio. We tested both voice assistants and they worked flawlessly.
There are some unique things and general offerings in Jio's set-top box. The company wants to meet all user requirements with just one device. The Jio set-top box also comes with a joystick to play NVIDIA games on your television screen without having to connect an external gaming console.
Jio's joystick will likely be bundled with the set-top box, said our sources within the company, and the look and feel of it will instantly remind you of a Sony PS controller.
From what we saw at the RIL HQ, the Jio set-top box looks ready to be shipped, just like other Jio services. But the company is taking its time with the rollouts, as it will likely start with the JioFiber rollout before moving on to the Jio set-top box.
Overall, 2018 is going to be an exciting year, so we'd suggest you hold on to your seats tightly and enjoy the show.