The affordable 4G smartphone market in India just keeps getting bigger and bigger each day, with many smartphone makers now partnering with local telecom operators to woo the Indian consumer with rock-bottom prices that are subject to cashback offers.
In one such partnership, the country's fastest-growing 4G network Reliance Jio has joined hands with Hong Kong-based iVOOMi to offer an instant cashback of Rs 2,200 through its Jio Football Offer on all iVOOMi smartphones. As part of the partnership, iVOOMi and Jio are offering entry-level 4G VoLTE smartphones with 4.5-inch displays, 1GB RAM and 8GB storage at an effective price starting at just Rs 1,099.
Having said that, this cashback offer is a little different from the other cashback schemes, in that it is an instant cashback offer. Under this offer, all customers are eligible for an instant cashback of Rs 2,200 the first time they recharge their phones with Rs 198 or Rs 299 recharge packs, unlike other cashback offers where they receive the cashback after a certain period of time.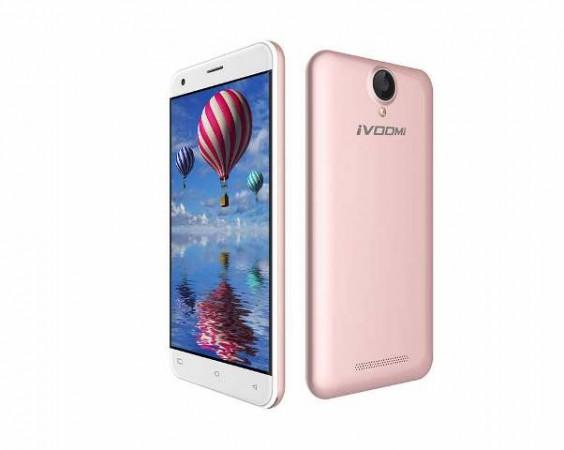 The cashback will be credited in the form of 44 vouchers of Rs 50 each (totally Rs 2,200), but there is a small catch. These vouchers can only be redeemed one at a time for subsequent Jio prepaid recharges of Rs 198 or Rs 299 and via the MyJio app only.
The "Jio Football Offer" is available on the entire range of iVOOMi smartphones that include iVOOMi Me4, iVOOMi Me1, iVOOMi Me5 and the recently-launched iVOOMi i1 and iVOOMI i1s.
The cheapest offering, iVOOMi Me4, sports a 4.5-inch display with 1GB and 8GB storage and is offered at an effective price of Rs 1,099. For those interested in higher RAM and storage, there's iVOOMi Me5 with a 5-inch screen, 2GB of RAM and 156GB storage for an effective price of Rs 2,499.
iVOOMI i1 and i1s with Infinity Edge Display, One-touch Fingerprint Sensor, 2MP + 13MP Dual Rear Camera will be available at an effective price of Rs 3,799 and Rs 5,299, respectively.
Commenting on the partnership, Ashwin Bhandari, CEO, iVOOMi India, said: "iVOOMi is already known for its feature-rich high-quality value-for-money smartphones. With the instant cashback offered by Reliance Jio on all iVOOMi smartphones, we aim to make the 4G experience more accessible to the masses in the country."