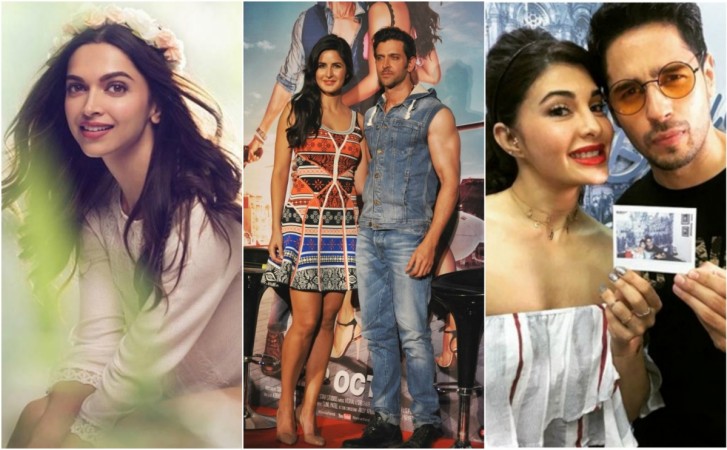 Held at Worli's Dome NSCI stadium, the star-studded 63rd Jio Filmfare Awards was different on January 20. Why? Well, because for a change, talent won. There were speculations that because Akshay Kumar is performing, he might take the award but it was a pleasant surprise to see that winners list had names like Trapped, Rajkummar Rao, A Death in the Gunj, Konkana Sen Sharma and many more.
While stars like Ranbir Kapoor, Alia Bhatt, Sonam Kapoor, Parineeti Chopra, Arjun Kapoor and more were there to grace the event, we missed a few celebrities. And trust us, the list is not small.
Salman Khan, Aamir Khan, Tiger Shroff, Disha Patani, Varun Dhawan, Jacqueline Fernandez, Sidharth Malhotra, Sridevi-Boney Kapoor (nominated for MOM), Anil Kapoor, Amitabh Bachchan (suffering from shoulder injury), Aishwarya Rai, Abhishek Bachchan, Kriti Sanon, Sushant Singh Rajput (celebrates his birthday today), Hrithik Roshan, Irrfan Khan (won the Best actore award), Kangana Ranaut (had a fight with Jitesh Pillai), Katrina Kaif, Shilpa Shetty, Saif Ali Khan, Kareena Kapoor, Deepika Padukone, Anushka Sharma, Farhan Akhtar, Shraddha Kapoor, Rishi Kapoor-Neetu Singh, Nawazuddin Siddiqui, Boman Irani, Ritesh Deshmukh, Kapil Sharma and many more.
Why they missed? Well, the reasons may vary. While some are busy shooting for their films, others are not in town, some were trying to avoid a few people, and some don't attend awards. But it would have been an amazing sight to see everyone under one roof.
The event was hosted by Shah Rukh Khan and Karan Johar, while Akshay Kumar, Parineeti Chopra, Ranveer Singh, Ayushmann Khurrana and Sunny Leone performed and entertained the audience.
Talking about the red carpet, well, it looked like 'worst dressed' was the theme of the event. What do you think?