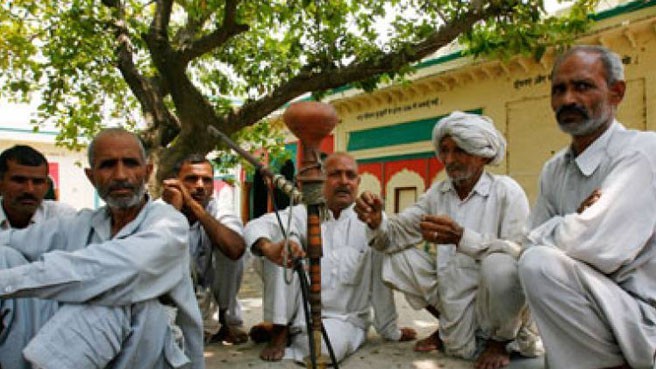 The Jind panchayat in Haryana has come up with another bizarre verdict in a woman's murder case by ordering the families of the accused to kneel in penance on the spot where she was killed.
The Jind panchayat, which acted as a mediator between the accused and the victim's family, also directed the families of the accused to pay compensation of ₹2 lakh each to the family members of the woman killed in gunfire last year.
Soon after the verdict the victim's husband Dashrath said, "I am satisfied with this directive of the panchayat. The accused have been fined ₹2 lakh each and they have been punished in this manner by the panchayat. They have also decided to construct a hall and I am satisfied with these decisions of the panchayat," CNN-IBN reported.
The 40-year-old victim, Bimla, was shot dead during a gun battle between two groups in Fatehgarh village on 8 October, 2012.
The accused were booked under charges of murder and Arms Act. A hearing on the case is pending in Jind Court.
The Khap panchayats have been notorious for their bizarre decree and strange verdicts on same gotra marriages, society and culture.
In February, the Khap panchayat in Haryana's Hisar district had reportedly forced married couples to live as siblings. The families of the couple said that they were harassed by the Khaps.
In another incident, the Khaps had demanded closure of Arya Samaj temples alleging that the temples were questioning the social norms and traditions by promoting inter-caste and love marriages.
"We came to this conclusion that despite objections from the khaps and society, these temples have failed to heed to the prevailing custom and social norms and continue to solemnise marriages even without the consent of parents and family members of the youngsters," Om Prakash Dhankar, pradhan of Dhankar Sabha, told The Times of India.