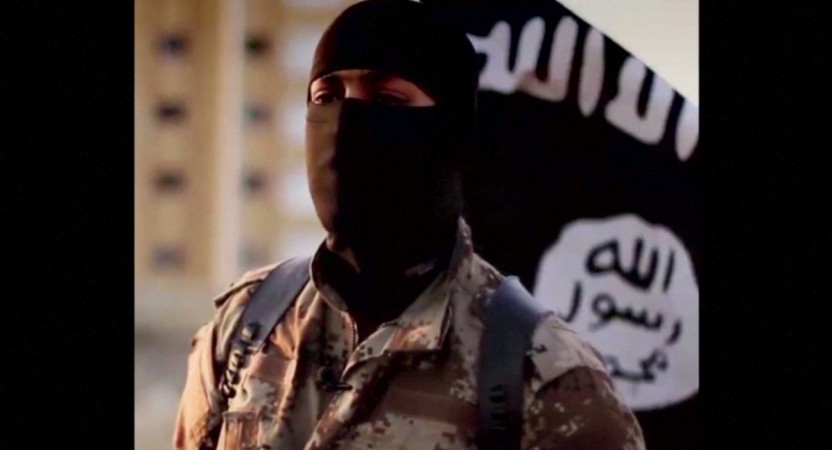 A jihadist has reportedly threatened to kidnap Lebanese women and children in retaliation after the arrest of his wife by Lebanese authorities last week.
The wife of Abu Ali al-Shishani, who issued the threat through a Youtube video, is said to be detained along with Saja al-Dulaimi, believed to be the wife of self-proclaimed Caliph of the Islamic State Abu Bakr al-Baghdadi.
However, it is not clear whether Shishani is part of the ISIS or the al-Qaeda-affiliated Nusra Front.
"My wife, Ola Mithqal al-Oqaily, Um Ali (the mother of Ali), was taken two days ago from Tripoli, the city that is called the city of Islam and Muslims," Shishani said in the video, Lebanon's The Daily Star reported.
Shishani's wife is reportedly in a prison cell at the Lebanese Defence Ministry along with al-Dulaimi, who has been the focus of media speculations over her alleged identity as Baghdadi's estranged wife.
"I call on you, Sunnis, to rise up in unity. Our wives and men are in prisons. They took my wife and children and had no right to do so," the ISIS jihadist threatened.
"If my wife is not released soon, do not dare to dream about the release of the soldiers without negotiations ... even if you hold all Muslims captive.....Women and children of the the slaves of Khomeini and all who follow them: all your wives, children and men are legitimate targets now," he reportedly said in the video.
Lebanon has captured several women believed to be associated with jihadists in the recent weeks, reportedly to push negotiations for release of captive personnel, many of whom are still held captive by the Islamic State and the Nusra Front.