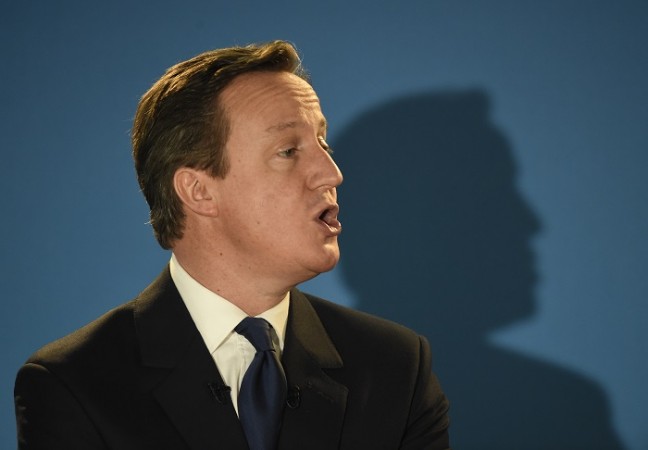 The revelation that Islamic State militant 'Jiihadi John', reportedly responsible for the execution of Western hostages as shown in many beheading videos, is actually British citizen Mohammed Emwazi, has put British Prime Minister David Cameron in a difficult spot.
On Friday, he was asked why British security agencies, despite knowing about Emwazi's background, did not stop him from travelling to Syria in 2012.
Defending security agencies, Cameron said, "All I can say, is even in the last few months, their dedication and work has saved us from plots on the streets of the United Kingdom that could have done immense damage and so I think it is a moment to stand up and thank them for the work they do on our behalf."
Cameron assured that his government is committed to take all steps to track down Emwazi.
"When there are people anywhere in the world who commit appalling and heinous crimes against British citizens, we will (do) everything we can to find these people and put them out of action," Cameron said, reports ABC.
Mohammed Emwazi, a Kuwaiti by birth, is reportedly a former computer programmer, who was named this week by the BBC and the Washington Post as the Isis militant believed to have appeared in the videos showing the murder of at least five Westerners.
Cameron's defence of security agencies comes after former head of MI6, Sir John Sawers told the BBC in an interview that it is unfair to say that the British security services failed to stop 'Jihadi John' from travelling to Syria in 2012.
"There are probably several thousand of these individuals of concern and the numbers are rising as more people go to Syria and Iraq and are radicalized out there," he told the British news channel.