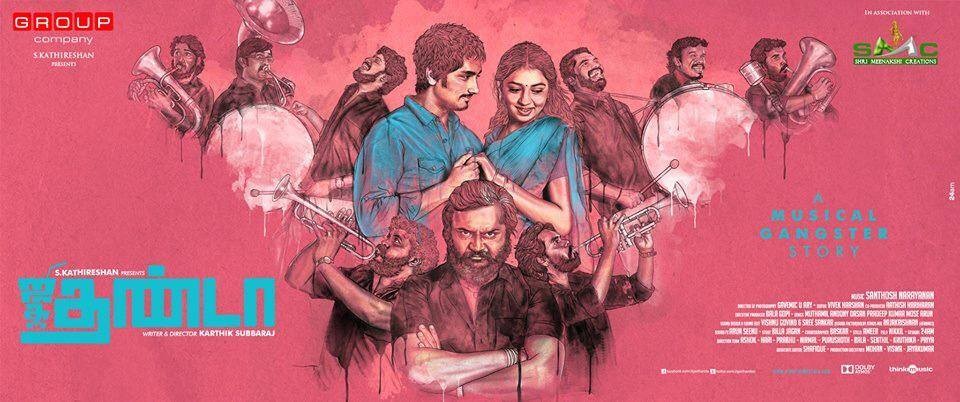 Musical gangster movie "Jigarthanda", starring Siddharth and Bobby Simha, is being touted as one of the best cult films of Tamil cinema in recent times. The film, directed by Kathik Subbaraj, was ranked number five in Forbes India Magazine's Top Five Indian Films of 2014.
"Jigarthanda" recently made headlines when popular Bollywood producer and director Sajid Nadiadwala acquired its Hindi remake rights for a whopping amount. Reports suggest that he has roped in a big star to play the lead role in the Hindi remake.
Sajid is known in the industry for remaking South Indian films in HIndi. He recently directed Salman's "Kick", which is the remake of a Telugu movie, and is currently busy with the pre-production work of hit Telugu movie "Magadheera" with Shahid Kapoor.
However, the latest reports suggest that director Karthik Subbaraj is quite upset with producer Kathiresan for selling the remake rights of "Jigarthanda". Karthik reportedly holds 40 percent ownership of the movie, but he was involved when the Hindi remake rights of the film was sold.
The selling of the remake rights has stirred a controversy in the industry.
"This issue on the sale of remake rights had already been raised by Karrthik Subbaraj in the directors' union earlier. It looks like the union had mandated that the remake rights of a film cannot be sold without the writer's knowledge and since Karthik Subbaraj is also the writer of this film, he should have been included in this decision," reported Bollywoodlife.
Earlier reports had also suggested that Karthik Subbaraj was planning to direct the movie, but with the latest developments, it looks like things are not going according to his plans.
"Jigarthanda", which was released in August 2014, was one of the most noticed and successful films. The film is often mentioned as the one that marked the beginning of a new style of filmmaking in Tamil cinema and fetched actor Bobby Simha the National Film Award for Best Supporting Actor, and editor Vivek Harshan the National Film Award for Best Editing.