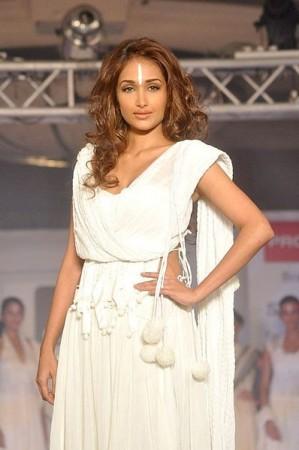 In a shocking revelation, the mother of late Bollywood actress Jiah Nafisa Khan has claimed that the starlet underwent an abortion during her relationship with boyfriend Sooraj Pancholi.
Jiah's mother, Rabia revealed that the actress underwent the Medical procedure in a hospital in Mumbai.
"Jiah's stylist Maneka (Harisinghani) mentioned this to me three days after Jiah passed away," Rabia told Deccan Chronicle.
"Maneka told us that Jiah had confided in her that Suraj had got her pregnant. The abortion took place in a hospital in Mumbai. She became dehydrated after that, and also stopped eating. We will be alleging abetment against him."
The mother of 25-year-old actress also said she suspects Sooraj Pancholi abused and harassed Jiah while the duo was in a relationship.
"Just before she committed suicide, she met Suraj. I suspect he hit her on the face. I've asked the police to investigate if the injury on her face is because of this. While returning home that night, it can be seen in the CCTV she was determined (to kill herself)," Rabia said.
"We also have Black Berry and WhatsApp messages sent by Jiah to her sisters, which prove Suraj was harassing her," she added.
Meanwhile, in her suicide note, which is currently in possession of the Juhu Poile, Jiah hinted that she took the extreme step after being cheated by someone she was in relationship with.
The six page suicide note, which the actress' family handed over to the police, states that she was abused by the person, whose identity has not been revealed anywhere in the note.
Although the actress did not mention the name, it is assumed that she was referring to her boyfriend Sooraj Pancholi with whom she shared a troubled relationship.
The contents of the suicide note was published by Times OF India which states, "No other woman will give you as much as I did or love you as much as I did. I can write that in my blood. Things were looking up for me here. But is it worth when you constantly feel the pain of heartbreak when the person you love wants to abuse you or threatens to hit you... or cheats on you by telling other girls they are beautiful ... or throws you out of their house when you have nowhere to go. You have come to them out of love or when they lie to your face or they make you chase after them in their car or disrespects their family."
"You never even met my sister. I bought your sister presents. You tore my soul. I have no reason to breathe anymore," the letter says, without naming any person in particular.
The 25-year-old actress also wrote, "You chose to be away from me on Valentine's Day. You promised me ... once we made it to one year, we would get engaged. All I wanted was you and happiness. You took both away from me. I have nothing left in this world to live for after this. I wish you had loved me like I loved you. I dreamt of our future and success. I leave this place with nothing but broken dreams and empty promises. All I want now is to go to sleep and never wake up again. I am nothing. I had everything. I felt so alone even while with you."
The letter went on to add, "I didn't see any love or commitment from you. I just became increasingly scared that you would hurt me mentally or physically. If I stay here, I will crave you and miss you. So I am kissing my ten-year career and dreams goodbye."
Jiah Khan committed suicide by hanging herself at her Juhu's residence on 3 June.