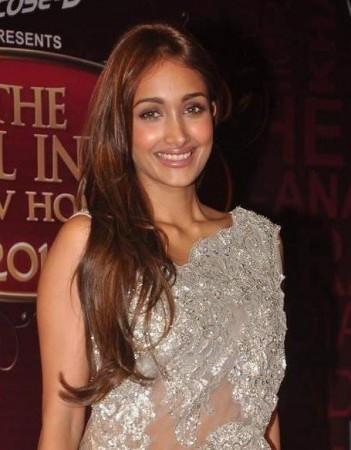 Jiah Khan, the British-Indian actress who commited suicide on 3 June at her Juhu residence, was said to have been depressed over failures in her personal and professional life.
The 25-year-old starlet had been seeing actor Aditya Pancholi's son Sooraj Pancholi for a year. But all was not well in paradise as evident in her call records and text messages.
According to a Daily News Analysis (DNA) report, investigations revealed that Jiah had talked to Sooraj for two minutes before taking the extreme step.
On being interrogated, Sooraj revealed to police the couple's frequent arguments and Jiah's insecurity.
"During one of the calls, Khan told Pancholi that she had landed a chance to work in three movies, after which he sent her a bouquet of flowers through his domestic help, Deva. That was around 9.15pm," a police offer revealed.
Soon, the couple again broke into a fight and the actress threw the bouquet from her balcony, as seen by the building watchmen.
At 10 pm the enraged actress rushed to Sooraj's Juhu residence and tried to call him but found no response. The servant informed her that Pancholi Jr was busy with his father.
At 10.53 pm, the couple talked for about two minutes and between 11.07 ­­- 11.22 pm, Sooraj sent Jiah three SMSs asking her to call him back as he could not reach her.
At 11.23 pm, Rubiya Amin, Jiah's mother came home to find her daughter hanging from the ceiling fan.
According to sources, the "Nishabd" actress had begun feeling insecure after her 22-year-old boyfriend started ignoring her. This led her to believe that he was cheating on her.
On the professional front, Jiah had been depressed after failing to qualify at an audition in Hyderabad. She had been out of work since her last film "Housefull" in 2010. This drove her into deciding on a career switch to Interior designing.
Meanwhile, the last rites of the actress will be performed around noon on Wednesday. Several Bollywood celebrities are expected to turn up at her residence to pay their last respects.