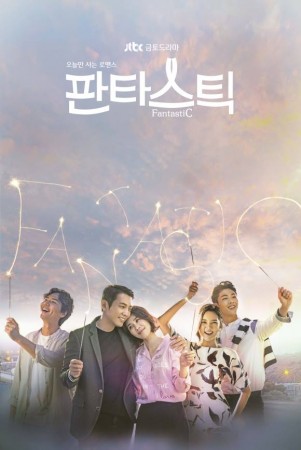 Ji Soo, who underwent an emergency surgery for acute osteomyelitis last week, has resumed filming for Fantastic, but it is too soon to say if he will be on set full time, as the actor is still in the recovery phase. Osteomyelitis causes inflammation of bone and Ji Soo was taken to the hospital after he started complaining about leg pain.
"The producers were extremely considerate and adjusted all of the filming schedules for Ji Soo," a source connected with his agency Prain TPC was quoted as saying by Soompi. "After consulting with the producers and doctor to make sure it wouldn't be too hard on Ji Soo, he filmed a bit. Since he is young and had a strong will to return to filming, he has been able to recover quickly so we filmed carefully. We plan on filming in a way that doesn't put a strain on him."
Reportedly, his storyline has also been reduced and the scripts for episodes 7 and 8 were reworked so as to avoid putting a strain on the actor. In Fantastic, Ji Soo plays lawyer Kim Sang Wook who is infatuated with Park Shi Yeon's character Baek Sul, and fans have been heaping praise on Ji Soo for his chemistry with Park Shi Yeon.
"ji soo and park si yeon ❤❤ omg i loved this couple more then the main couple," a fan noted, adding: "I really hope ji soo gets well soon and come back to continue his amazing role.. But seriously.. I could've never imagined that ji soo and his nona si yeon could have this much of chemistry."
Fantastic follows the romance of So-Hye (Kim Hyun Joo) and Hae-Sung (Joo Sang Wook), a television drama writer and an actor, respectively.