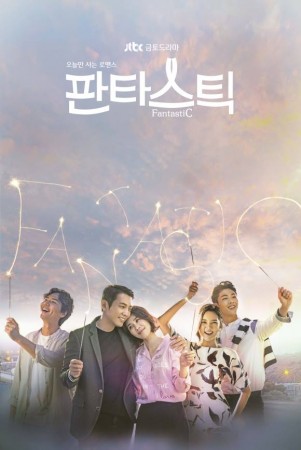 Ji Soo has been discharged from the hospital after undergoing an emergency surgery for acute osteomyelitis and on October 2 he took to his official Instagram page to update fans about his health condition.
Posting a picture of him cuddling a dog, the actor said he was healthy and urged fans to take care of their health. "It's been a while. Lately I've caused many people to worry. But because everyone cheered me on, I finally discharged from the hospital today in a healthy state," the actor wrote, adding that he'll work hard to make up for the lost time. "As the seasons are changing, please pay attention to your health, and I wish for only good things to happen to everyone," he added.
Ji Soo, who plays lawyer Kim Sang Wook in Fantastic, has already returned to work, and the producers of the show has been considerate enough to lessen his workload so as to help him recuperate.
"The producers were extremely considerate and adjusted all of the filming schedules for Ji Soo," a source connected with his agency Prain TPC was quoted as saying by Soompi. "After consulting with the producers and doctor to make sure it wouldn't be too hard on Ji Soo, he filmed a bit. Since he is young and had a strong will to return to filming, he has been able to recover quickly so we filmed carefully. We plan on filming in a way that doesn't put a strain on him."