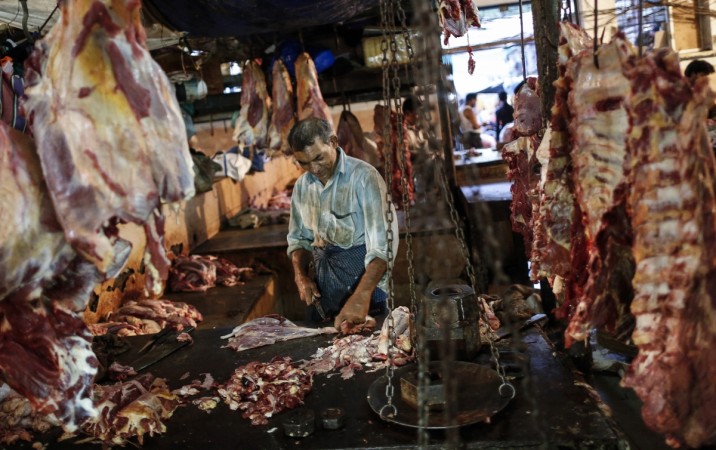 The Jharkhand government followed in the footsteps of the Uttar Pradesh government and issued an order on Monday to shut down illegal slaughterhouses in the state within 72 hours. However, the strange thing is that the government does not seem to have any record of the number of illegal slaughterhouses operating in the state.
"Notice will be served to all illegal slaughter houses for closing their operations in the next 72 hours," the government circular, signed by home secretary SKG Rahate, stated. The circular added that sub-divisional officers would work as nodal officers to follow up on the matter and make sure all illegal slaughterhouses in the state remain closed.
Rahate issued an order to all deputy commissioners, senior superintendents of police and superintendents of police of the districts along with authorities of municipal corporations, municipalities to that end and also notified area committees to ensure the order is complied with at the earliest.
The Jharkhand government's decision to close illegal abattoirs came following the demand for a blanket ban on such slaughterhouses by the right wing organisations including Hindu Jagran Manch (HJM), Bajrang Das and Jharkhand Gau Raksha Dal among others. They had been demanding the closure of illegal slaughterhouses for four days and also took out a torch light procession on Sunday night over the matter. The groups also demanded a crackdown on cattle smuggling and have threatened the state government with agitations from April 10 if their demands were not met.
Sources from the state's Food and Safety Department told International Business Times India that they were working to implement the government order but sounded clueless when asked about the number of illegal abattoirs present in the state.
A source from the state's Animal Husbandry Department told IBTimes India that the department's task is to make sure the rules and regulations are duly followed by abattoirs. He added that the department provides "veterinary support for ante-mortem and post-mortem facilities" of the animals in the abattoirs at the request of the urban bodies in Jharkhand. Surprisingly, the source also drew a blank when asked about the number of illegal abattoirs in the state.
Interestingly, the Food Safety and Standards Authority of India, which issues licenses to the slaughterhouses, does not have a single abattoir from Jharkhand included in its list. The list of abattoirs-cum-meat processing plants, which have been approved by the Agricultural and Processed Food Products Export Development Authority (APEDA), also does not have a single slaughterhouse from Jharkhand.