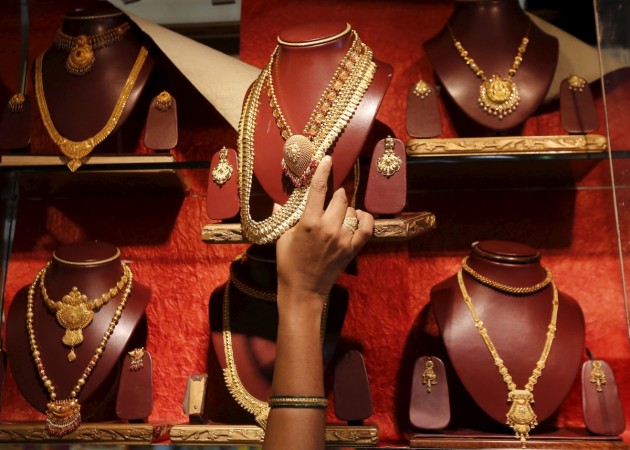 Calling off their 18-day long strike, jewellers across the country agreed to open their shops Sunday, indicating a thaw on the prickly issue of excise levy on gold jewellery, said media reports.
The one percent excise duty introduced in budget 2016 remains, however, the government machinery to deal with its collection will ensure complete cooperation, reported the Business Standard, citing a representative of the jewellers associations.
The finance ministry had invited trade bodies of jewellers for a discussion on their grievances and the meeting concluded with an agreed high-level task force under the chairmanship of former chief economic adviser Ashok Lahiri, reported the daily.
The task force will have three industry representatives, officials from the Central Board of Excise and Customs (CBEC) and a legal expert to sort all procedural issues, according to Indian Bullion and Jewellers Association (IBJA).
Press Trust of India quoted All India Gems and Jewellery Trade Federation (GJF) chairman Sreedhar GV as saying: "After long deliberations, all associations agreed to call off the stir." He added that a notification on the government assurance could soon follow.
The committee, however, is given 60 days time to file its report, Reuters reported.
It added that jewellery sales in India slackened on account of higher cost in the first two months of the year. Gold imports in February fell to $1.44 billion from $2.91 billion in January. Consumers too expected a fall in gold prices on expectations that the government would cut the import duty on the metal in the budget.
However, the finance ministry's decision to charge an excise duty, while maintaining status quo on import duty, or the mandatory PAN card requirement for every transaction above Rs two lakh in the budget had aroused jewellers for a pan-India strike.
Meanwhile, PTI report stated that there could be an estimated Rs 25,000 crore loss to the industry on account of the strike. For the economy the possible loss could be approximately $2.5 billion, according to an earlier report by International Business Times, India.
On a different note, Reuters reported that the slowing of consumer demands for gold jewelleries had led even the importers to offer discount up to $0.53 per ounce to clear their inventories. Now that the strike is called off, a Mumbai-based dealer with a private bullion importing bank was quoted saying: "There is a lot of pent up demand. Imports will rise from next week."