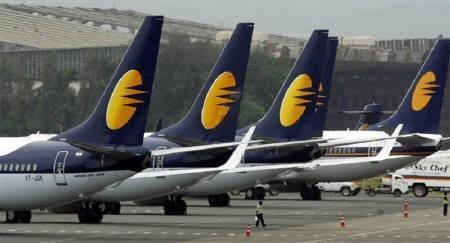 Jet Airways Tuesday said that its promoter Naresh Goyal has pledged his entre 51 percent stake in the company to Punjab National Bank (PNB).
According to a late evening regulatory filing at the Bombay Stock Exchange(BSE), the company disclosed that Goyal has pledged his stake to PNB, without disclosing any further detail.
Last year, Abu Dhabi-based Etihad Airways had bought 24 percent stake in the airlines for around₹2,000 crore ($379 million).
The stake sale was made possible after government allowed foreign direct investment (FDI) from international airlines into domestic carriers.
Till then foreign carriers were not allowed to directly invest in Indian carriers for security reasons although 49 percent FDI by non-airline players was allowed.
Tuesday's announcement also did not disclose any financial details behind the move.
Recently, the airlines had reported a standalone net profit of ₹70 crore from a loss of ₹891 crore during the corresponding period of last fiscal.
The company which reported quarterly profits for the first time since 2012, was able to do so on the back of sales of its frequent flyers programme 'Jet Privilege' for ₹1,193.78 crore.
The company has not reported an annual profit since 2008. It is betting on cost cuts and the launch of more international routes to return to profits by 2017. The quarterly profits came after six consecutive loss making ones prior to this.