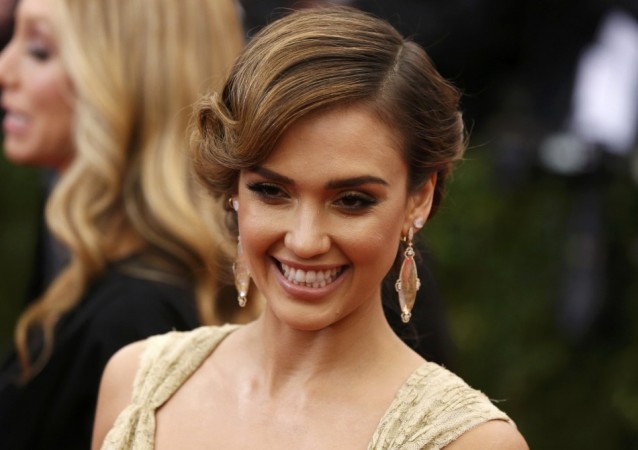 Jessica Alba recently shared her bikini-clad photo from her Thailand vacation looking extremely thin.
In the snap she is seen wearing a cream coloured two-piece bikini and an elephant print sarong. The photo has been captioned as "Jump for joy! #Thailand w my #BFF."
The actress' photo has become the talk of the town due to her thin frame. Alba has shed a lot of weight and has turned "skinny." Her "ribs are protruding" in the photo and this has generated negative media reaction, according to an Inquisitr report.
Alba is known to follow a strict diet and exercise routine. She has revealed her food habits in the July edition of Self Magazine.
"I have the same food philosophy for myself as I do for my kids. We eat mostly lean protein and fresh fruit and vegetables, nothing processed or from a box, if we can. For me, when I don't eat a ton of carbs, I have more energy," she said as quoted by US Magazine.
However, despite the reports, Alba maintains that she never starves herself and likes treating herself to a chocolate once in while. Now and then she also sips on martini.
Currently Alba is learning Krav Maga for her movie "Mechanic: Resurrection." This has helped her to stay in shape. Michael Margolin, co-founder of Krav Maga Worldwide, is training her.
"We start with a warm-up, and then we do intervals," said Margolin to People. "We do a lot of mitt work where she's kicking and punching various targets as strong as she can for a period of time, and then she rests for a period of time. We also mix in medicine balls, kettle bells and some light weights."
Alba also likes to go for yoga sessions and spin-classes. She has also incorporated squats, rowing and push-ups in her fitness routine. The actress has maintained her envious figure for the last ten years. She is mother to two daughters.