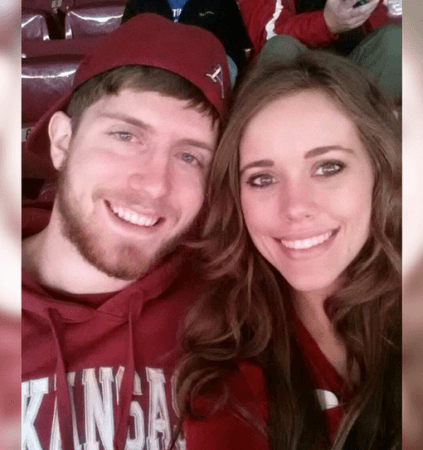 "19 Kids and Counting" stars Jessa Duggar and husband Ben Seewald, who got married in November last year, are said to be expecting their first child.
The two have not yet addressed these rumours, and this hesitancy by the Duggars to shoot down rumours has many believing that the news of Jessa's pregnancy could be true. While the Duggars do not generally address each and every rumour about their family, they are quite active on social media platforms and often use these channels to addresses fake reports about them.
Also, during a radio interview this month, Jessa said she was looking forward to starting a family and that the couple wasn't doing anything to prevent that from happening.
"We're looking forward to starting a family, but we don't have any news to share yet," Jessa told Memphis FM 100. When asked to confirm or deny pregnancy rumors, she just laughed, adding, "We're looking forward to kids."
In yet another interview with IslandPacket.com, Jessa admitted she was not taking any precautions. "We are open to having children biologically whenever God will give us children," Jessa said. "We're not doing anything to prevent that." The couple have also gone on record saying they want to adopt in the future.
While Jessa and Ben are clearly eager to start a family, some believe the couple should wait a bit. A good number of fans want Jessa to wait for at least a year before she plans to procreate. They want Jessa and Ben to get to know each other better, travel together, and enjoy being married before welcoming a baby into the mix.
As fans of the show know, Jessa and Ben courted for close to a year before he popped the question. But they were rarely alone together and their courtship was supervised by Jim Bob and Michelle Duggar. On dates, they were just allowed a side hug, and more intimate physical contacts were to be saved for marriage.
"19 Kids and Counting" airs Tuesdays on TLC.