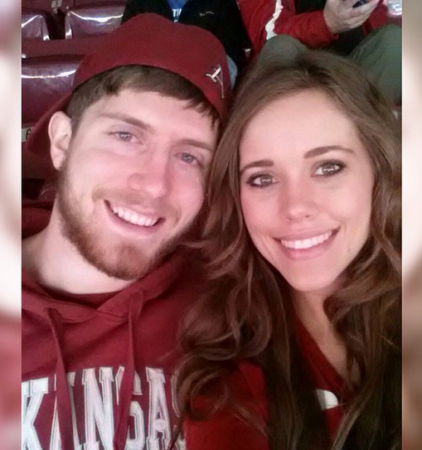 Speculation on whether Jessa Duggar was pregnant with her first child started doing the rounds just a month after she got married to Ben Seewald on 1 November 2014, and it gained traction recently after the "19 Kids and Counting" star posted online a photo of hers that hid her belly.
It has been over three months since the couple tied the knot, and even if Jessa was pregnant, she would be in the early stages of pregnancy. Therefore, a prominent baby bump is highly unlikely and Jessa wouldn't have a reason to conceal or crop out the lower half of her body.
But in a bid to put to rest such unfounded pregnancy talks, Seewald shared online a video of his 22-year-old wife playing the piano, and there was no sign of a baby bump.
In November, an In Touch Weekly source noted that Seewald and Jessa would be wasting no time to start a family as "they look at sex as a 'present' from God." "They couldn't wait to 'open it' on their wedding day. I wouldn't be surprised if Jessa were pregnant already," the source added.
A few weeks later on Christmas Day, Jessa posted an Instagram post about motherhood that once again sent rumour mills on overdrive. "So thankful for this sweet girl Jill, you're such an amazing example to me of what it means to be a loving wife—and now a mother also! I love you so much!! So blessed to call you my sister," the post, which was immediately deleted, read.
It remains to be seen if there is any truth to these pregnancy rumours, but both Seewald and Jessa have been candid about their desire to start a family. Jill also told People last year that she would want a large family, and added that she was open to adopting.
"We both want to have a big family," Jessa told the magazine in April. "We are talking about our goals and the future with family. We have both talked about adoption and want to adopt, too."