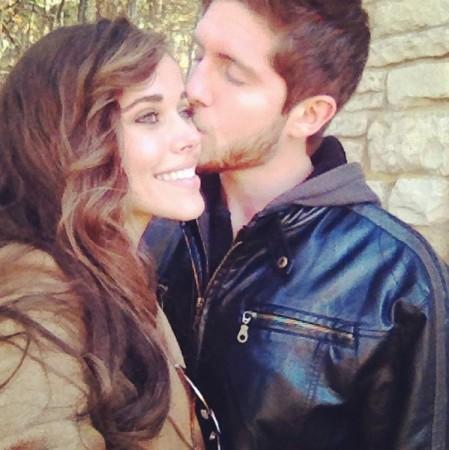 "19 Kids And Counting" star Jessa Duggar, who married Ben Seewald last weekend, has come under severe criticism after a wedding guest revealed to the public that the couple consummated their marriage in church.
Immediately after the wedding ceremony, Duggar and Seewald shared a steamy picture of them smooching online, but wedding guest Mary B. claimed that their lustful act went beyond kissing.
"Multiple people were discussing that when Jinger [Duggar's sister] opened the door to get Jess for the reception, she immediately closed the door with a look of shock on her face," Mary alleged on Christian fundamentalist blog "My Life As A Stay At Home Wife And Mom." "A big group of the girls were waiting outside the room to walk with her out…and my own daughters saw as well," Mary noted.
It is not immediately known if Mary B was indeed a guest at the wedding, or if the blog post is a hoax. But the blogger did add that her daughter knew the Duggar girls from a local religious event.
The newly weds have not reacted to these comments, but they have not been shy about sharing their feelings in public, and recently, the two posted yet another kissing picture on Instagram.
They have also found a strong group of online supporters, who have been lashing out at Mary B for not being a true Christian. "Wow. This is all just a joke. If you even did attend the wedding you were told to NOT talk about it. And if you were a true christian you wouldn't talk about it. What happened is none of anyone's business. SO stupid of you both," a comment on the blog read.
Another blogger who goes by the name Ashleigh has defended Duggar and Seewald, writing that sex was made by God for man and wife, and therefore the act shouldn't be criticised.
"Personally, I feel it's not inappropriate as long as no one but the Lord sees you, so please lock the door. Sex was made by God for Man and Wife… so what could possibly be more glorifying to Him than to partake in what the Lord has made for you in His house?"