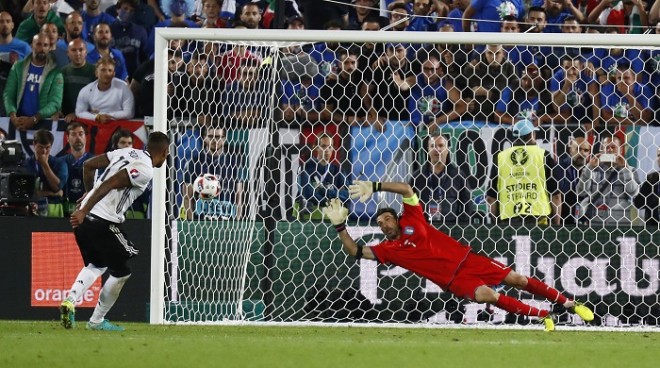 Germany broke the jinx for the first time in history after beating Italy in a major tournament. That too when it mattered the most -- the Euro 2016 quarter-final match at the Stade de Bordeaux on Saturday.
The Germans won on penalties at the end to cruise into the semi-final of Euro 2016. But in order to do so, they had to fight really hard against a strong Italian defence.
However, Germany went ahead in the match after Mesut Ozil netted the first goal. But Germany could not hold on to their lead until the 90th minute as Jerome Boateng gave away one of the most silliest penalties one can ever imagine in the process and Leonardo Bonucci made no mistake to equalise from the spot-kick.
Twitter trolled Jerome Boateng heavily after his ridiculous handball in the last 10 minutes of the game. Let us check out some of the funny tweets: