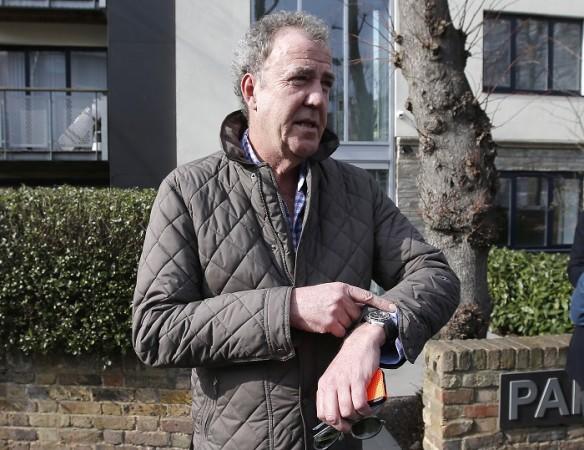 BBC presenter Jeremy Clarkson, currently suspended following a reported row with a producer, has joked that he was visiting the 'Job Centre'.
The comment came even as more than 800,000 people signed an online petition to have him reinstated, while Prime Minister David Cameron referred to Clarkson as a 'friend'.
As he was trying to leave his London home on Monday, journalists asked him many questions. The Top Gear Presenter told reporters that he was "just off to the job centre", much to their amusement, reports the BBC.
He added that he regretted the incident involving him and producer Oisin Tymon.
Meanwhile, a petition in Change.org titled "BBC: BRING BACK CLARKSON" has garnered over 812,000 signatures as of Friday.
Cameron, referring to Clarkson as a "friend" and "huge talent", also indirectly supported his reinstatement.
"Because he is such a huge talent and he amuses and entertains so many people, including my children, who'd be heartbroken if Top Gear was taken off air, I hope this can be sorted out, because it's a great programme and he's a great talent."
He said he is hopeful of the BBC sorting out the issue, while clarifying he doesn't want to "interfere" in the news channel's operations.
"The prime minister has many responsibilities, sadly, securing the future of Top Gear isn't one of them," Cameron added.
The 54-year-old star was suspended on Tuesday after what the BBC called "a fracas" with producer Oisin Tymon. Unconfirmed reports suggest that Clarkson apparently punched the producer over an argument over his food.