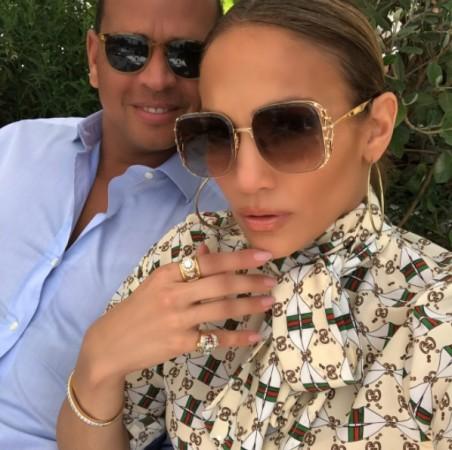 American singer/actress Jennifer Lopez is allegedly upset over Gwyneth Paltrow's upcoming wedding. The Academy Award winning actress and her producer fiancé, Brad Falchuk, will allegedly wed at her home in the Hamptons.
In July, Lopez sparked rumours that she was engaged to baseball legend Alex Rodriguez after sporting a Cartier ring on her wedding finger. According to a report in NW, the Selena star is allegedly "freaked out" and "threatened" that Paltrow's big day will "overshadow" hers.
A source told the website: "They are both highly conscious that they're inviting a lot of the same guests. Of course, the normal thing here would be for them to come together and talk this out, reach a compromise."
The Ironman star reportedly wants a grand reception, as she could not fulfil her dream of a big white wedding when she married her first husband Chris Martin in 2003.
"She wants it to be the ultimate elegant celebrity wedding and only the best will do," the insider added.
"But Jennifer considers herself one of Hollywood's biggest stars and she sees her and A-rod as a bigger power couple than Gwyneth and Brad. Now that they both want to get married around the same time in the same place, they're going to do whatever they can to make sure theirs is the wedding of the year!" the source continued.
Paltrow and Lopez had famously dated Ben Affleck in the past, and both of them made nasty comments about each other in the press.
The Shakespeare in Love star began an on-again, off-again, three-year relationship with Affleck in 1997. They broke up briefly in early 1999, but rekindled their romance during the making of their film Bounce. However, they called it quits for good in October 2000.
Two years after his split with Paltrow, Affleck began dating his Gigli co-star Lopez. They got engaged in 2002 and were set to wed on 14 September 2003, but called off the high-profile wedding four days before the nuptials due to "excessive media attention." They officially ended things in January 2004.