Singer Jennifer Lopez seems to be really desperate to tie the wedding knot with boyfriend Alex Rodriguez, as she is being very open about her relationship with the former Yankees star on social media.
Also Read: Here's why Jennifer Lopez feels Alex Rodriguez is better than Drake
After teasing about their romance by uploading several photos on Instagram, JLo recently added a video of A-Rod to the photo-sharing platform and it featured him scoring homeruns. The footage is accompanied with several hashtags and one of it described the sportsman as a beast.
The Instagram video of Lopez shows the former professional baseball shortstop scoring several homeruns during the postseason of Major League Baseball game in 2009. The clip begins with a shot of Rodriguez sharing the joy of scoring a homerun for his team, the New York Yankees, with other players by waving his hand into the air.
Meanwhile, an industry insider claimed that Lopez and A-Rod are very comfortable and really happy with each other. The source also stated that the two are "moving in the right direction" and they want to keep it simple, according to Gossip Cop.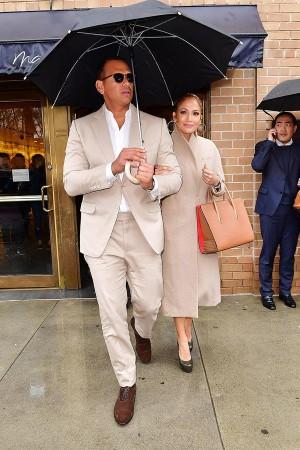 Another person close to Rodriguez also hinted about his engagement with JLo and claimed that the two are very serious about their relationship. "It's a way more serious relationship than most people think. He was being a gentleman. He wanted to walk in front of her on the way out to protect her," the industry insider told Page Six.
However, the wedding bells may not ring for the two any time soon, as people close to On The Floor singer stated that she is yet to make any serious decisions about her romance with A-Rod.
"He has been around her family and she really likes that he is a dad. She is aware, though, that he is a ladies' man too and is being cautious. For now, it's just fun. She is single and enjoys dating," People magazine quoted the source.
Meanwhile, the fans are waiting for Lopez to open up about Rodriguez to Ellen DeGeneres, during her appearance in the talk show on Monday, April 24. Watch the trailer below: