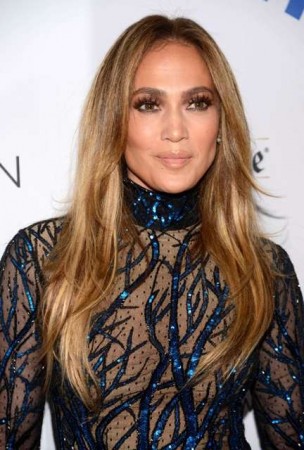 Jennifer Lopez is the latest star to fall victim to death hoax rumors. The "American Idol" judge was declared dead in a fake death hoax, and news of her death went viral when #RIPJenniferLopez began trending on Twitter on Monday.
The fans were alarmed as just a day before Lopez had received the Vanguard Award at the 25th annual GLAAD Media Awards for being a supporter of LGBT rights.
Lopez is just another victim to this insensitive death hoax after Dwayne Johnson and Leonardo DiCpario. Johnson became victim to two death hoaxes last week. In one of the fake news it was being said that he died while performing stunts on the sets of "Fast & Furious7" and another one suggested that he died in New Zealand while performing stunts.
In a similar manner, DiCaprio's death hoax went rampant after it was being said that he died in a skiing incident.
"Leo was such a novice on the slopes that he lost control of his snowboard at the luxury Zermatt ski resort and ploughed into a tree and neck-breaking speed," Daily Star quoted celebrity gossip website Media Fetcher.
Fans believe that the person who is spreading such fake news really needs to stop. Lopez is one of the most loved singing stars in Hollywood today and has a huge fan following.
She is been grabbing headlines lately for her spectacular appearance at the much popular reality show "American Idol". On 10 April she was seen flaunting an extremely edgy black frock that was funky and transparent in places. However, Lopez rocked the risqué outfit with aplomb.
(ED:VS)