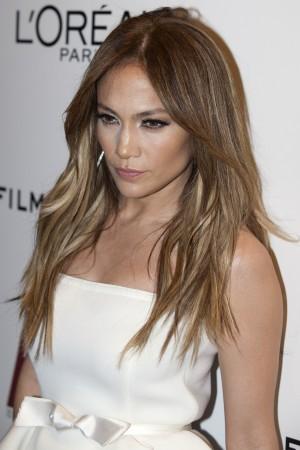 Hollywood actress and singer Jennifer Lopez (JLo) is upset with Shahrukh Khan's camp about allegedly revealing details of her demands for performing in the opening ceremony of IPL 2013.
According to reports, JLo's manger has accused SRK's camp of trying to tarnish the international star's image.
It was earlier reported that the actress was roped in to perform at the inaugural event but the organisers dropped her after she gave out a long list of demands that included a private jet and an exquisite stay in a five-star hotel among many others.
JLo was reportedly replaced by American rapper Pitbull to perform at the event, but the organisers were not ready to accept her demands. The situation caught international attention and various US and UK media said that the diva lost the Indian gig over her high-priced demands.
"JLo is breathing fire. Her team has shot off a mail saying the details of the deal were known only to a select few officials in both teams. As it is unlikely that JLo's team would plant a story against her, the needle of suspicion is pointing towards camp Shah Rukh. JLo's team is very upset that her image has been tarnished," a source told The Times of India.
Another source from Red Chillies said that the international star was upset with the present scenario and denied reports that the actress demanded for a private plane.
"It is true Jennifer cancelled the gig at the last moment because she didn't like the deal. That she asked for a private chartered plane is however not true. Yes, she had asked for exclusive arrangements to be made for her nearly 44 dancers and accompanying staff, which included her entourage of around 20 people. She had asked for a personal chef, stylist, butler, security etc but these are demands that even Bollywood stars make when they perform abroad. Jennifer is extremely upset with the way things have panned out. There is an exchange of mails going on as we speak," the source said.
The Opening ceremony of the sixth season of the IPL ceremony will kick off on Tuesday at Salt Lake Stadium, Kolkata on 2 April. Shahrukh Khan, Katrina Kaif and Deepika Padukone will be seen sharing the stage. American Rapper Pitbull will also perform at the event.