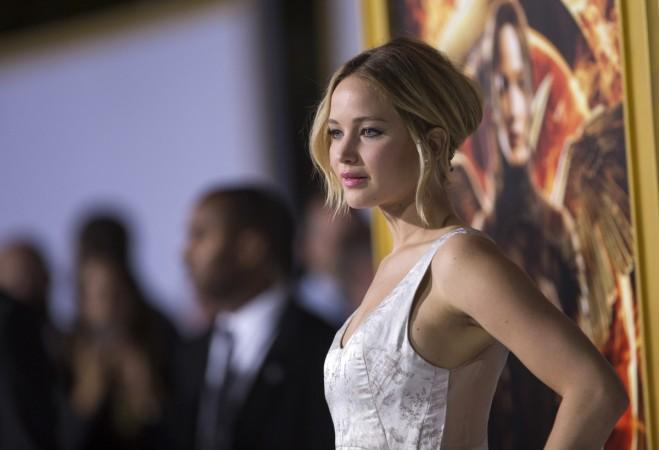 Jennifer Lawrence unleashed her wild side for the recent Hollywood Issue of Vanity Fair magazine. The Oscar-winning actress posed nude with a boa constrictor crawling over body.
In the shot, she looks unfazed as a snake climbs her neck. Lawrence can be seen lying on her stomach with her legs folded. She is wearing her hair short and has kept her make-up minimal. Apart from the snake, the only accessory on her body is a silver bracelet.
The concept of the shot has been inspired by an quintessential 1981 Vogue magazine portrait of Nastassja Kinski, according to The Telegraph. Kinski was shot in a similar pose in 1981 by famous photographer Richard Avedon. The picture showed Kinski lying sideways with the serpent sliding over her body.
Kinski was reportedly considered a sex symbol in 1970 and 1980's era . The famous photo from Vogue was recently converted into a poster and put for auction at Christie's last week, according to the Website.
The original photograph of the German actress, titled "Nastassja Kinski and the Serpent" was reportedly sold in 2009 for $76,975.
Vanity Fair's fashion and style director Jessica Diehl reportedly thinks Lawrence is the perfect choice for the shoot. "Jennifer has the perfect combination of strength, sexuality and humour, and, above all, she is the 'tomboy' to pull this off," she said to Fox News.
Apart from Lawrence, there are other celebs who have appeared with reptiles on various occasions. Rihanna posed for GQ with a python in 2013 and Britney Spears walked with a Burmese python during her performance at 2001 MTV Video Music Awards. Lawrence's racy photo shoot comes five months after her alleged naked photos were leaked online in an iCloud account hack. She had condemned the act and had called it a "sex crime," as per Vanity Fair.
Meanwhile, Lawrence is rumoured to star opposite Chris Pratt in a Sci-Fi film "Passengers". The film is reportedly set in a spacecraft. The film tells a story of a passenger who gets up from his cryogenic sleep and awakes the fellow passenger to kill his loneliness, reported IGN.
Related