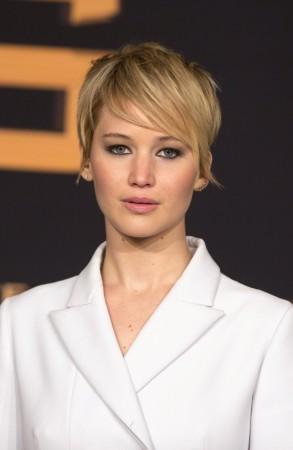 Actor Nicholas Hoult, who was reportedly the recipient of the nude photos of his then girlfriend Jennifer Lawrence that were leaked online in the hacking scandal, weighed in on the issue recently, calling it a "shame."
Although he did not admit that the photos were sent to him by Lawrence, the actor told "Good Day New York" that "it's shocking that things like that happen in the world. It's a shame."
Hoult appeared on the show on 9 October alongside movie director Jake Paltrow to promote their upcoming movie, "Young Ones."
Lawrence is one among the many celebrities whose nude pictures have been leaked online in a massive hack, which has since been dubbed "The Fappening" by the media. "The Hunger Games" actress recently opened up about the scandal saying that it's more of a crime than a scandal.
"It is not a scandal. It is a sex crime," she told Vanity Fair. "It is a sexual violation. It's disgusting. The law needs to be changed, and we need to change. That's why these Web sites are responsible.
"Just the fact that somebody can be sexually exploited and violated, and the first thought that crosses somebody's mind is to make a profit from it. It's so beyond me. I just can't imagine being that detached from humanity. I can't imagine being that thoughtless and careless and so empty inside," she added.
Lawrence and Hoult got involved romantically during the production of their 2011 film, "X-Men: First Class", and the duo dated for two years before breaking up in 2013. However, they briefly reconciled a while later, only to call it quits the past summer due to busy schedules.
"They just weren't together a lot, her life is a whirlwind. They have gotten back together before, it just got to be too hard for now," an insider told Us Weekly, noting that their "difficult schedules" were to blame.
Lawrence is now said to be dating Coldplay frontman Chris Martin while Hoult has been linked to Kristen Stewart.
Talking about being "jealous" of Stewart's relationship with Hoult, Lawrence told Marie Claire: "There was something in a magazine, and I was like, 'Oh, my God, that's hilarious,' because Kristen and I are friends. I actually texted her a picture of it and was like, 'Just so you know, this is absolutely true.'"