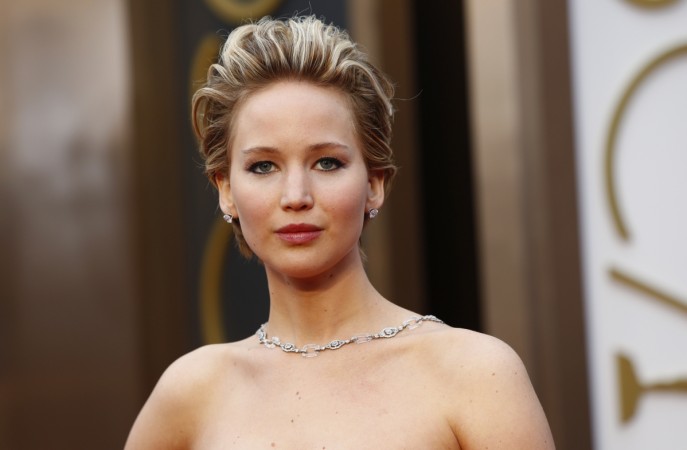 Chris Martin, who is rumoured to be dating Jennifer Lawrence, is reportedly disturbed by the recent nude photo leak scandal that has rattled film world but has been staying by her side during the testing times.
"Chris doesn't care that Jennifer took naked pics of herself, he's more concerned that her privacy was invaded," a source tells HollywoodLife."The whole thing is disturbing and Chris has just been very supportive."
A hacker stole more than 60 photos of Lawrence from her iCloud account and uploaded them on an infamous forum 4chan. The oscar winning actress' representative has called the scandal as "an invasion of privacy" and FBI is looking into the matter.
It was speculated that Martin might leave the "Hunger Games" actress' after the photos were leaked but it is not the case, as the Coldplay singer is said to be by her side in the time of crisis.
"He would never end things with Jennifer over something like this. The couple are using humor to get through this negative situation. It will pass, that's what he tells her. And he just uses his quirky sense of humor to help her look at the funny side. They both do a lot of laughing together, which is what really attracted them to each other in the first place," said a source to the Website.
Martin and Lawrence are said to be dating since June and were spotted together on several occasions.
The singer was married to Gwyneth Paltrow and have two children together. They "consciously uncoupled" earlier this year and Paltrow announced the separation on her famous life style website Goop.
Lawrence was also in a relationship with her "X-Men" co-star Nicholas Hoult in the past before she called it quits for unknown reasons.
Meanwhile, the actress is said to be horrified with the leak and is worried if it will affect her professional career.
"Jen is horrified over this leak and knows that this will possibly affect her upcoming roles," a source told the Website, adding, "She knows that A list stars don't have this type of controversy attached to them and is very much horrified over the whole situation."