Jennifer Lawrence suffered an embarrassing wardrobe malfunction at "The Hunger Games: Mockingjay Part 1" premiere party in London on 10 November.
The 24-year-old Oscar-winning actress, who was wearing an outfit with huge neckline, suffered a nip-slip after attending the film's premiere party. She was talking to her friend Lorde inside the car when photographers took her pictures.
The embarrassing incident happened just a few weeks after Jennifer Lawrence was hit by celebrities' pictures leakage controversy. Hordes of her alleged photos, reportedly stolen from her iCloud account by hackers, made it to the internet.
Meanwhile, celebrities suffering wardrobe malfunction is not uncommon, as there are hordes of them in the list. Here are 10 worst celebrity fashion faux pas in the recent past.
10) Emma Watson: The 24-year-old actress, who is known for her role in the Harry Potter franchise, suffered a wardrobe malfunction at a premiere event of her film, "Harry Potter And The Half Blood Prince" in London in 2009. Her free-flowing dress exposed her under garment.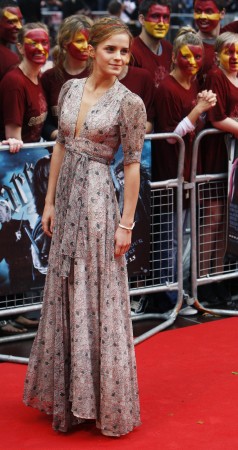 9) Geri Halliwell: The former Spice Girls singer had an embarrassing moment when the bottom half of her dress fell apart at the Children's Bafta Awards in 2008.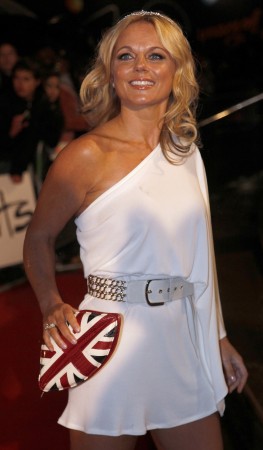 8) Janet Jackson: The 48-year-old singer became a topic of debate after her assets were accidentally exposed during a performance with Justin Timberlake at the Super Bowl XXXVIII halftime show in 2004. The incident drew lots of criticism as it was broadcast live on television.
7) Lady Gaga: The singer, who is known for her bizarre dressing sense as much as her singing, ended up showing too much skin at the 2011 CFDA Awards. She appeared in a sheer bodysuit with just G-string protecting her modesty.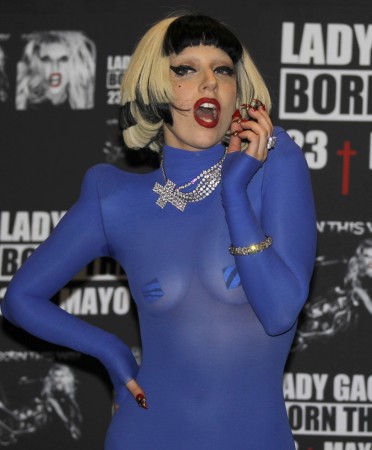 6) Katie Price: The 36-year-old model suffered a nip-slip at the at the launch of her book in Waterstones, London in 2008.
5) Nicki Minaj: The 31-year-old American rapper and song writer suffered a nip-slip while performing on Good Morning America show in 2011.
4) Tara Reid: The actress's black dress fell off at P Diddy's birthday party in 2004. Photographers present at the event took hordes of her pictures as she was not aware that her dress had fallen, exposing her chest.
3) Hayden Panettiere: The actress shocked photographers and onlookers alike at the 2011 Golden Globes awards function by attending the event in a sheer dress, exposing her twin assets with just adhesives to cover her nipples.
2) Adrienne Bailon: The 31-year-old singer and actress exposed her private part in a sheer black dress at the Escape to Total Rewards function in New York in 2012.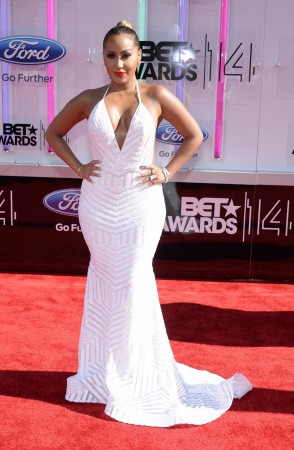 1) Judy Finnigan: The 66-year-old's dress fell off while collecting award for Best Daytime Television Programme from Amanda Holden and Les Dennis in 2000.