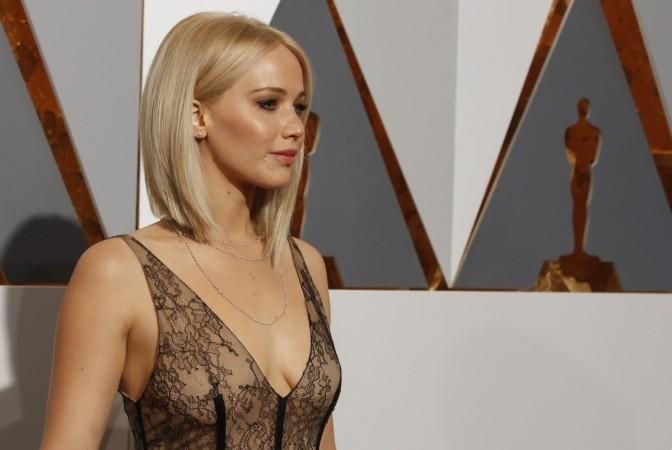 It is a known fact that "The Hunger Games" actress Jennifer Lawrence has no filter, and this was reconfirmed by her co-star Liam Hemsworth last week when he appeared on The Graham Norton Show to promote "Independence Day: Resurgence."
Apparently, Lawrence use to pose some weird questions to him before they filmed scenes together.
"She often, right before a take, would turn to me and ask me if I liked having sex with kangaroos -- anything along those lines," Hemsworth said. "You never really know what's going to come out of her mouth."
When he was asked what his reply was, Hemsworth said: "Absolutely! That's what Australians do!"
Hemsworth and Lawrence apparently share a close friendship. She raved about him during an earlier interview with Nylon magazine, calling him lovable and amazing.
"I guess the thing that surprised me is that I would never expect to ever have a man this good-looking ever be my best friend," she said. "I just would never assume those things could happen, but he is. He's the most wonderful, lovable, family-oriented, sweet, hilarious, amazing guy."
On the romance front, reports indicate that the Australian hunk is all set to walk down the aisle with his rumoured fiancée Miley Cyrus. It is expected to be a beach wedding in the summer and according to a HollywoodLife report, Liam's brother Chris has offered his home in Byron Bay for the couple.
"Miley & Liam have been spending a lot of time down under planning their wedding and brother Chris has opened his massive home to the pair," a source told HollywoodLife. "They love the idea of having a huge party at Chris' place. Everything about the beachside home is beautiful and secluded, just the way Liam likes it," the insider added.
Hemsworth and Cyrus rekindled their romance earlier this year after splitting up in 2013.