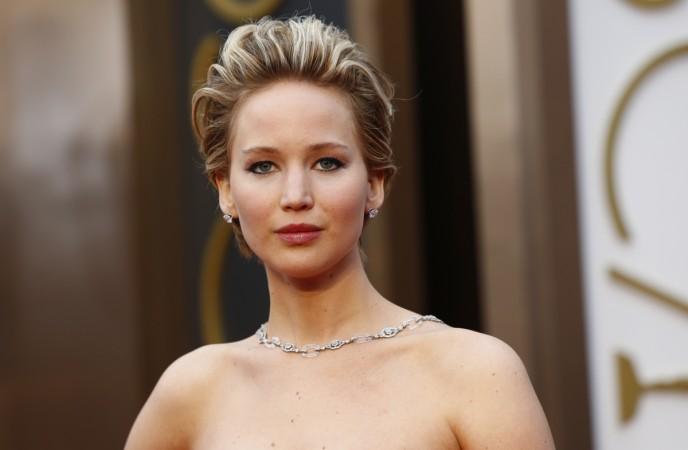 Jennifer Lawrence, who recently got embroiled in the Fappening scandal after her nude pictures were leaked online, has reasons to rejoice, as she has bagged a spot in the Guinness World Records for being the highest-grossing action movie heroine.
Lawrence managed to bag the honour largely due to the success of the first two instalments in "The Hunger Games" series. The films have grossed more than $1.52 billion internationally, with "The Hunger Games: Catching Fire" being the highest-grossing post-apocalypse movie, earning more than $420 million in the USA and $854 million worldwide, Guinness World Records said in a press release.
Lawrence is set to reprise her role as protagonist Katniss Everdeen in the third instalment of the series, which is going to be split into two parts. The first look of Lawrence as Katniss was released this week via a poster, which shows her with her trademark bow and quiver of arrows.
While fans of the actress are currently eagerly awaiting the release of "The Hunger Games: Mockingjay – Part 1″ on 21 November, Lawrence is dealing with the aftermath of her nude photos being leaked.
While the hacker is still at large, The Cory Allen Contemporary Art Showroom in St. Petersburg, Fla., is planning to put up the nude photos as part of its upcoming art exhibit.
The photos of Lawrence and model Kate Upton will be included in a collection titled "No Delete" by artist XVALA.
"This show has been in the works for about two years now," Cory Allen told FOX411. "When this came out…about Jennifer Lawrence [and] Kate Upton, it was the prefect dialogue. It was about invasion of privacy—and [the artist] thought it would be the perfect time to add these as a final installment to [the collection]."
While representatives for Lawrence and Upton have said that legal action would be taken against anyone spreading the photographs, Allen said the gallery views the photos as art.
"We're not posting them… and we don't see them as photos. [The artist] sees it as art," Allen said. "He's not trying to exploit anything. He's basically just mirroring who we are today. I think if he was really concerned and too worried about the legality side of it, it would challenge the integrity of the art."