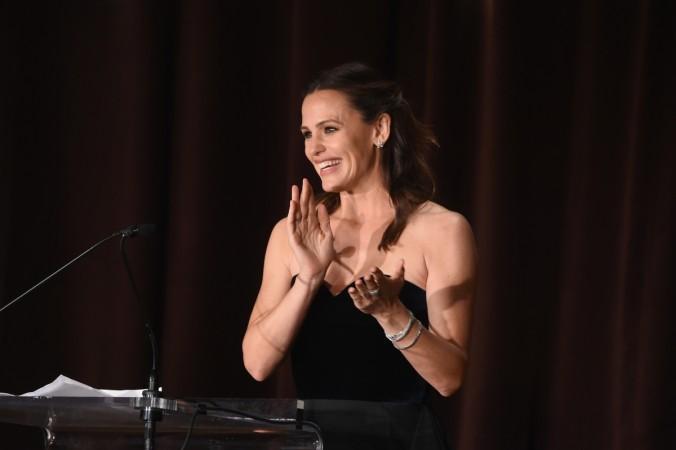 A tabloid has come up with claims that Jennifer Garner is dating Arturo Del Puerto. The two star together in upcoming HBO series Camping.
According to a report in OK! magazine, the 46-year-old actress and Del Puerto seemed to have "struck up a romance" on the sets of their new show. An alleged source said: "They began as friends, but it turned into something more. It was clear to everyone on the set that sparks were there."
Adding on, the insider dished that the two are "trying to keep their romance under wraps" as for now. The two have become so smitten that they "send each other love notes during the day. She can't stop smiling when she talks about him."
"He's funny, talented, and has a big heart," the source went on. "He's also wonderful with kids, which is obviously important to her since she has three of them!"
"It's great to see her with someone who treat her so well," the insider stated. "This one could go the distance."
However, celebrity rumor fact-checking website Gossip Cop debunked the story and revealed there is no truth to it.
Meanwhile, Garner and estranged husband, Ben Affleck have remained close, though they announced their divorce in a joint statement on 30 June 2015 — a day after their tenth wedding anniversary.
The Miracles From Heaven actress had opened up about her marriage's demise in Vanity Fair's March 2016 issue. She said: "I didn't marry the big fat movie star; I married him. And I would go back and remake that decision. I ran down the beach to him, and I would again. You can't have these three babies and so much of what we had. He's the love of my life. What am I going to do about that? He's the most brilliant person in any room, the most charismatic, the most generous. He's just a complicated guy. I always say, 'When his sun shines on you, you feel it.' But when the sun is shining elsewhere, it's cold. He can cast quite a shadow."
Adding on, she also talked about the possibility of dating in the future. She said: "I guess. I don't know. It's just that [from] everyone that I know that is dating it just seems, well.... Men don't call anymore.... I want flowers; I don't want to text. What does that make me? What kind of dinosaur am I?"