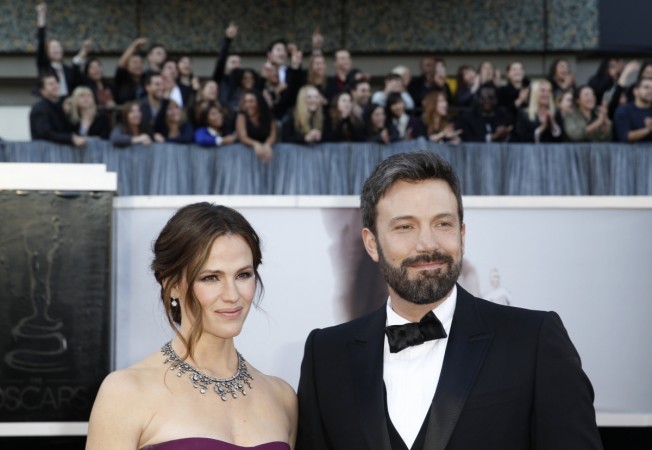 Despite becoming the Dark Knight of Gotham in "Batman V Superman: Dawn of Justice", Ben Affleck admittedly had a terrible year personally, especially with his divorce from Jennifer Garner. However, the couple has managed to maintain a friendly relationship, despite a high-profile split the paparazzi relentlessly covered.
In a recent Vanity Fair cover story, Garner even said if she had to decide once again to marry him, she would. She said he is the love of her life. Garner explained she did not marry the superstar the world knows, but the man behind the facade with whom she ran down the beach.
She went on to shower more compliments on her ex-husband, describing him as the most brilliant man in any room. "He's the most brilliant person in any room, the most charismatic and the most generous. He's just a complicated guy," she added.
Garner even compared the "Argo" star to the sun, saying his absence in her life has cast a huge shadow. She also clarified that the infamous nanny scandal involving Christine Ouzounian is not the cause of their divorce. "We had been separated for months before I ever heard about the nanny. She had nothing to do with our decision to divorce. She was not a part of the equation," said Garner.
The topic of her divorce with who she clearly still deeply loves is definitely a sore subject for her. It also pains her that this is her second marriage that has ended in a divorce. "It's one of the pains in my life that something I believe in so strongly I've completely failed at twice. It's always easier to focus on the ways you feel hurt, but I know that, with time and some perspective, I'll have a clearer sense of where I let the system down, because there's no way I get off in this," she said.