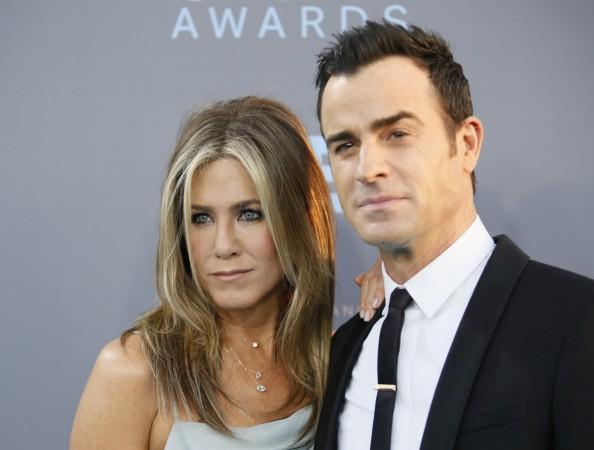 Jennifer Aniston and Justin Theroux's marriage has been amid various divorce rumours in the last couple of months. The latest reports suggest that the "Friends" actress caught the "Leftovers" actor making phone calls to his former lovers and is very upset with the whole thing.
According to Radar Online, Theroux has been caught red-handed by Aniston making calls to costume designer Heidi Bivens, and this apparently can "rock their marriage with $170 million at stake."
"For months, Jen has been suspicious that Justin was communicating with Heidi. So, when an unfamiliar New York number called his cell phone recently, she asked about the call and he said it was, 'A friend who you don't know,'" a source said.
The report further stated that Aniston grew suspicious and reportedly called back the number and recognised the voice. "Jen confronted Justin. She broke down in tears and demanded that he cut off communication with Heidi immediately. Justin tried to apologise and made a few lame excuses about he and Heidi having mutual friends," the source shared.
The "Mother's Day" actress "feels destroyed" by her husband, the source told the website. "This is the ultimate betrayal for Jen and her absolute worst nightmare," the source said.
Even earlier, similar reports about Aniston being insecure about her relationship with Theorux have been busted. So this too should be taken with the proverbial grain of salt.