A magazine has come up with claims that Jennifer Aniston got emotional after a run-in with her former husband Justin Theroux at a restaurant. The stars, who split at the end of 2017, first announced their mutual separation in February, following two years of marriage.
According to a report in OK! magazine, the Friends star got upset after the unexpected meet-up. An alleged source said: "Jen was having a great time with friends until she spotted Justin. It was really hurtful. Jen just wanted to get out of there, so they paid the check and started to leave."
The insider stated that when Aniston was leaving, she heard Theroux laughing, and "all of the emotions came rushing back and Jen was in tears."
The publication added the 49-year-old actress' friends surrounded around her and escorted her to her car. The source said: "When the chauffeur drove away from the eatery, it was clear that Jen was very upset."
Despite the claims from the so-called source, Gossip Cop revealed the article was completely false.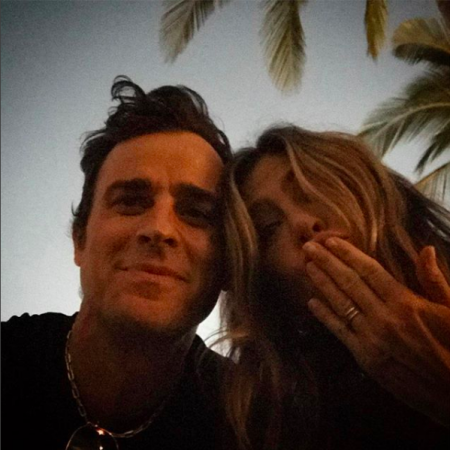 In August, during an interview with the InStyle magazine, Aniston talked about the pressure she feels from the rumours surrounding her personal life.
"The misconceptions are 'Jen can't keep a man,' and 'Jen refuses to have a baby because she's selfish and committed to her career.' Or that I'm sad and heartbroken," she said.
"First, with all due respect, I'm not heartbroken. And second, those are reckless assumptions. No one knows what's going on behind closed doors. No one considers how sensitive that might be for my partner and me. They don't know what I've been through medically or emotionally. There is a pressure on women to be mothers, and if they are not, then they're deemed damaged goods. Maybe my purpose on this planet isn't to procreate. Maybe I have other things I'm supposed to do," she added.