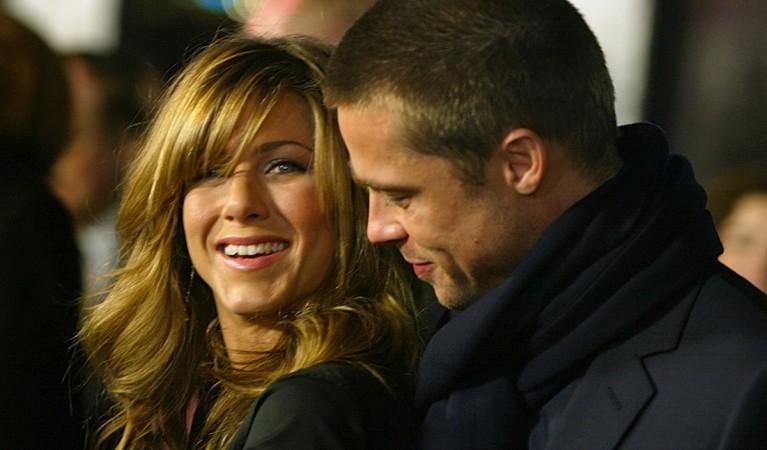 Angelina Jolie and Brad Pitt's custody battle is getting controversial with every passing day. After the court ordered Jolie to give Pitt access of their children i.e., Shiloh, Vivienne, Maddox, Zahara, Pax and Knox, a new report suggests that Jolie has accused Pitt of avoiding child support payments as per their informal arrangement.
According to TMZ, the actress accuses that Pitt has not paid "meaningful child support" since their separation. The Allied actor has not lived up to the "informal arrangement."
Whereas sources close to Pitt rebuts the claims. The insiders reveal that the actor has given Maleficent star "way, way more" than the amount he had previously agreed to pay. The source says the amount is in "millions."
While things are getting uglier between the former couple, apparently Pitt's first ex-wife Jennifer Aniston feels terrible for the actor. Sources revealed that the Friends actress is in agony watching Pitt go through the messy custody battle.
"Jen is feeling horrible for the fight Brad is involved in over custody of the kids with Angelina. Jen can't imagine what it must be like to fight with someone as powerful as Angelina over your own kids," an insider told Hollywood Life.
"Knowing Brad as well as she does, Jen is in agony over the pain Brad must be going through fighting with his ex, just to be with his own kids. Jen thinks it's shameful that Angelina cannot be more mature, put the kids' needs first, and compromise with Brad on this important decision," the source added. Aniston's reaction comes days after she got candid in an interview for InStyle Magazine.
While everyone's hoping that the custody battle comes to an end soon, it looks like their wish won't be granted anytime soon. Another source told E! News recently that Brangelina are "not even close to settling their divorce."
"They are so hung up on dealing with the custody issues that they haven't even exchanged any financial documents yet, which is routine in divorces and one of the first steps people take in the filing process," the insider shares.
"There will be no settlement or resolution anytime soon. They are kind of at an impasse at this point because the focus has been on custody; nothing else has been hashed out yet," adds the person close to the former couple.
A grapevine also told Us Weekly that anger is also another reason withholding their divorce proceedings. "Angie's big issue continues to be sharing joint custody with Brad. She can't see past her anger for Brad that he is on his way to getting joint custody," the insider revealed.
The actress has refused to co-parenting. A TMZ report states that Jolie wants "to kill any relationship he has with his kids." They also report that Jolie has been making things difficult. "She's fuelled with anger and has gotten ridiculously unreasonable."