OnePlus 5 was recently hit with a spate of controversies ranging from unexpected quality issues with the camera to accusations of benchmark manipulation and finally the infamous "jelly scrolling" issue. Now, the Moto Z2 Force Edition seems to be afflicted with the same problem, owing to the inverted mounting of its display.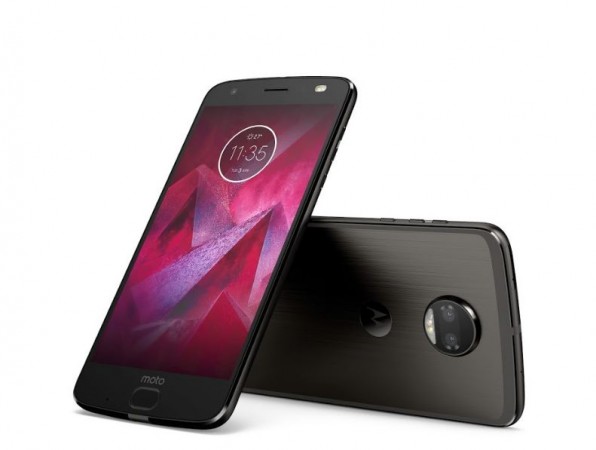 It has been ascertained that both Lenovo and OnePlus have been caught in the same quagmire, wherein their latest flagship phones are affected by the inverted refresh mechanism of the displayed content on the screen that's leading to the jelly effect. As XDA Developers reports, a normally mounted display panel refreshes its content from top to bottom while the inverted display panel does the reverse of it.
Here's what the tester at XDA reported about the issue:
When I unboxed my Moto Z2 Force, within 5 minutes of using the phone I knew it also had the issue as there is clear warping occurring while scrolling through the app drawer and settings menu."
The jelly scrolling issue on the Moto Z2 Force Edition was then video-recorded on an HTC U11 by the folks at XDA, and later it was determined that the issue could not be reproduced on the Galaxy S8+ as its display is mounted in the normal orientation.
Lenovo and OnePlus are yet to roll out an official fix for the jelly-scrolling effect on their flagship devices, while the possibility of this issue being limited to a small number of units cannot be ruled out.
Motorola has long been using the inverted display tech on its smartphones, although the jelly effect has not been so obvious in the history of Moto handsets. It is deemed that the upside down or inverted orientation of the display offers a strategic advantage to better position the internals of the phone and hence Lenovo and OnePlus might have taken the risk of implementing it.
If you are still not convinced, check out how inverted screen refresh mechanism leads to jelly scrolling effect, in the demo video below: