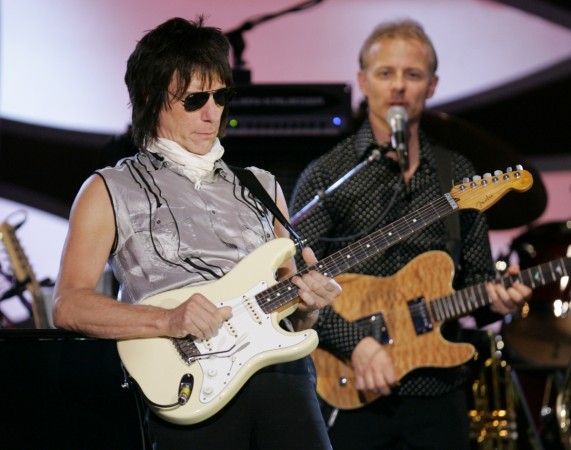 British guitar legend Jeff Beck, in spite of being over 70 years old, is still going strong. After announcing a summer 2016 tour with blue legend Buddy Guy last month, the guitarist recently announced his yet-untitled upcoming 17th solo album.
The record will consist of 11 tracks and will be released July 15, 2016. It will be his first album in six years after 2010's "Emotion and Commotion." (Check out the tracklist below)
One of the three guitar legends of 1960s psychedelic rock band The Yardbirds (Jimmy Page and Eric Clapton being the other two), Jeff Beck has done many things in his career that spans over five decades. But one thing that he hasn't done is incorporating elements of electronica in his music.
This album will see him take influences from electronic music and blend it with his blues, jazz and rock style guitar playing. From ballads to hard rock tracks to classic blues-styles tracks, this album will have it all. Also, the songs in this record will have vocals in them, a thing not often seen in a Jeff Beck album.
Beck, who is widely regarded as one of the greatest guitarists of all time, will also release his autobiography, "BECK01," three days prior to the album release. His tour with Buddy Guy starts July 19, 2016.
Album tracklist:
1. The Revolution Will Be Televised
2. Live In The Dark
3. Pull It
4. Thugs Club
5. Scared For The Children
6. Right Now
7. Shame
8. Edna
9. The Ballad Of The Jersey Wives
10. O.I.L. (Can't Get Enough Of That Sticky)
11. Shrine