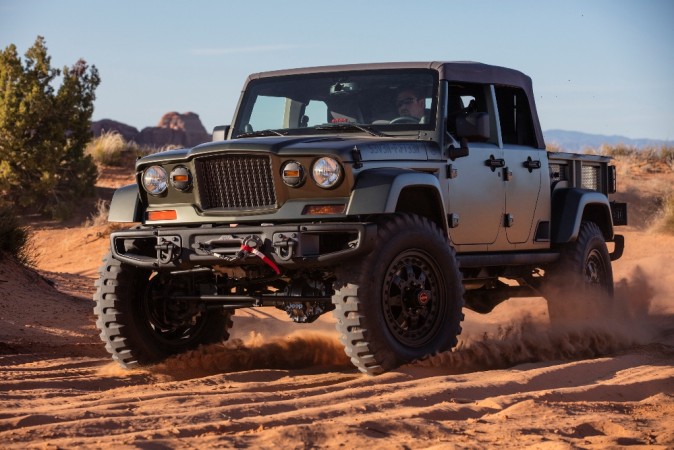 American utility vehicle specialist Jeep has one of the most-packed SUV portfolios at present. Its models come with advanced off-roading prowess. The one thing you may see Jeep lacking is a pickup model. Jeep is reportedly planning to fill this void soon.
Michael Manley, head of the Jeep brand, affirmed on the sidelines of the ongoing Los Angeles motor show the launch of a Jeep Pick-up in 2019, reported Autocar.
"A Jeep pickup is one of the two most requested things we have been asked for since 2009," Manley said. The company has scheduled the pickup to launch in 2019, along with the other most-requested product – the diesel Wrangler, the report added.
It is not the first time Jeep is being associated with a pickup model. A report in 2016 said a pickup version of the next-generation Jeep Wrangler is seriously under consideration.
Now the company has unveiled 2018 Wrangler at the LA Auto show. Hence, the pickup model will be the next important model from Jeep.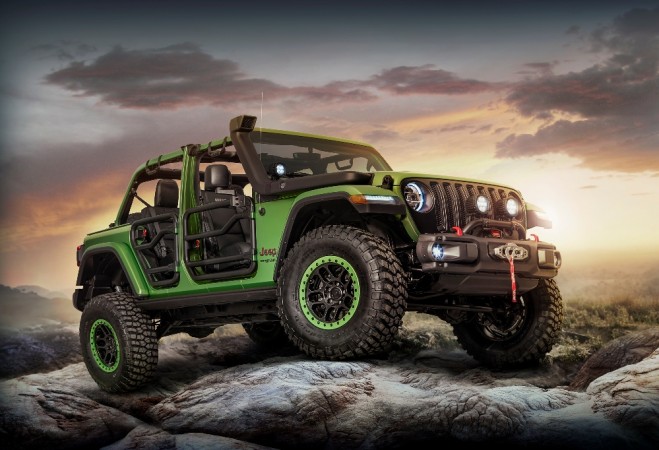 "It won't be big sales numbers but more of a lifestyle model," said Jeep UK boss Damien Dally. The 2018 Wrangler based pick-up model is understood to feature a single cab.
The company in 2016 unveiled a concept pickup model christened the Crew Chief 715, which Jeep says was inspired by the Kaiser M715 military vehicle.
The concept model was a hardcore machine with a five-foot cargo bed, steel bumpers, winch, 20-inch deadlock wheels and 40-inch military tires. The new pickup model is expected to feature toned-down styling of the Crew Chief 715.
The pickup model is expected to use the steel frame with aluminium panels. It is expected to draw power from a 3.0-litre VM diesel, which is also used in the Grand Cherokee, and a four-cylinder turbo petrol unit with around 300bhp. Both mills are expected to be coupled with eight-speed automatic transmission.
Source: Autocar