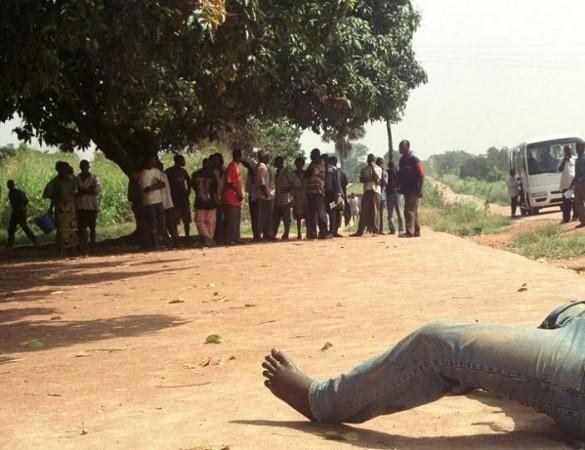 In a bizarre case of extreme jealousy, five women, who were married to a well-known businessman, raped him to death in Nigeria.
Uroko Onoja, a well-known businessman in Ogbadibo, a small village in Nigeria's Mid-Eastern Benue state, was allegedly "raped to death" by five of his wives in the early hours of Tuesday, for paying attention to his youngest wife, Nigeria's Daily Post reported.
Onoja returned home at around 3 a.m. from a popular joint and was headed to his youngest wife's room. According to his youngest wife, his other five wives held a meeting before Onojo returned home. All the five wives then attacked the husband with knives and sticks and forced him into having sex with all of them, including the youngest wife.
Onoja allegedly stopped breathing when his fifth wife approached him. "Suddenly, my husband stopped breathing, and they all ran out, still laughing, but when they saw that I could not resuscitate him, they all ran into the forest," the newspaper quoted Onojo's youngest wife as saying.
Meanwhile, police are investigating the matter and have placed two of the accused women under arrest.
Onojo was quite popular in the village. According to locals, he was a philanthropist who had contributed towards the development of the community.
Okpe Odoh, the village head, told the newspaper that the matter was reported to the police, who are on the look-out for the other wives who ran into forest following their husband's death.
Onojo's body is currently placed in a mortuary in Ogbadibo.