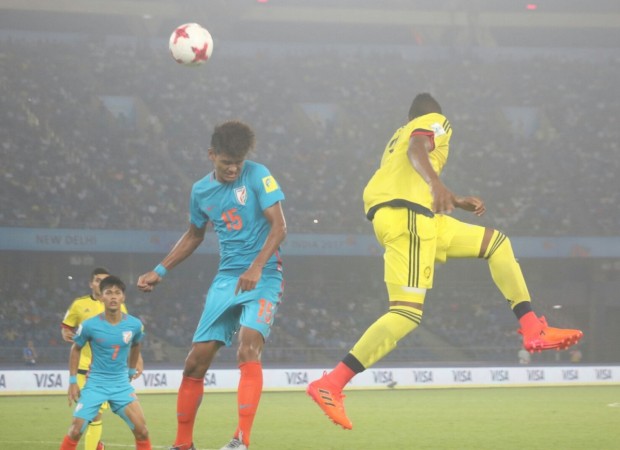 India created history on Monday, October 9, when Jeakson Singh Thounaojam scored the country's first-ever goal in a FIFA World Cup.
The Manipur teenager headed one into the net during India's 2-1 defeat to Colombia in the ongoing U-17 World Cup.
Luis Norton de Matos' men came up with an improved show on Monday, days after their 3-0 defeat to USA in the Group A opener.
Despite conceding possession, the Boys in Blue were able to create quite a few chances in the first half.
Abhijit Sarkar (15) all but got India ahead in the 15th minute, only to be denied by the Colombian custodian, who pulled off a brilliant save.
Towards the end of the first-half, India had another opportunity when Boris Singh delivered a beautiful cross to KP Singh, who hit the woodwork from inside the box.
India's spirits were crushed when they conceded immediately after the break.
However, Jeakson scored the historic equaliser in the 81st minute of the match, much to the delight of the crowd at the Jawaharlal Nehru Stadium in New Delhi.
The six-footer rose above the rest to meet a delightful curling Sanjeev Stalin delivery from the corner and slot it past the Colombian goalkeeper, thereby entering Indian football's history books.
India conceded one more soon after, but not many could forget Jeakson's heroics on Monday night.
Here's is all that you need to know about Jeakson Singh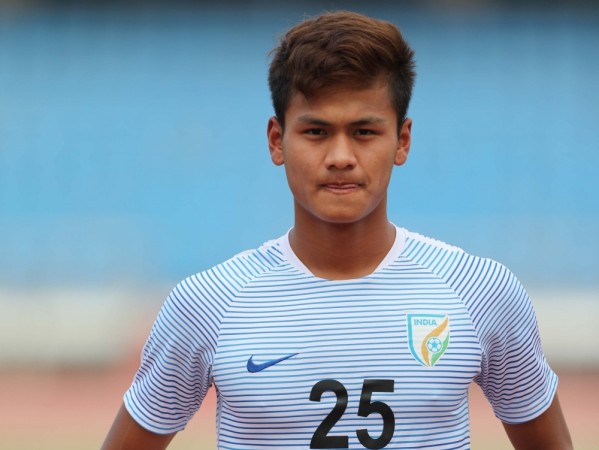 Jeakson was born in a tiny Manipur village of Haokhao in Thoubal district.
He is the first cousin of India U-17 captain Amarjit Singh Kiyam. They have been playing together from the age of six.
His father, Deven Singh was his first coach. Jeakson left Manipur to join the famous Chandigarh Football Academy (CFA) at the age of 11.
Jeakson started as a striker but transformed into a midfielder at the CFA.
He did not make the India U-17 squad during the Chandigarh trials in 2015 as former coach Nicolai Adam had felt he was "unnaturally tall" for his age, according to The Indian Express.
However, the teenager kept impressing for Minerva Punjab FC, leading them to U-15 and U-16 I-League titles in 2016 and 2017.
His chance finally came during Minvera's friendly match with the World Cup-bound team in Goa last April. Jeakson scored in his team's 1-0 win which led to his selection in the U-17 side.
Jeakson's father Deven had to leave his job with the Manipur Police after suffering a stroke in 2015. He owns a small farm in Thoubal. His mother helped the family make their ends meet by selling vegetables.
Jeakson's brother Jonychand Singh had played for India U-19 in 2009 at Asia Cup qualifiers. Jonychand also represented Peerless in the Calcutta Football League.