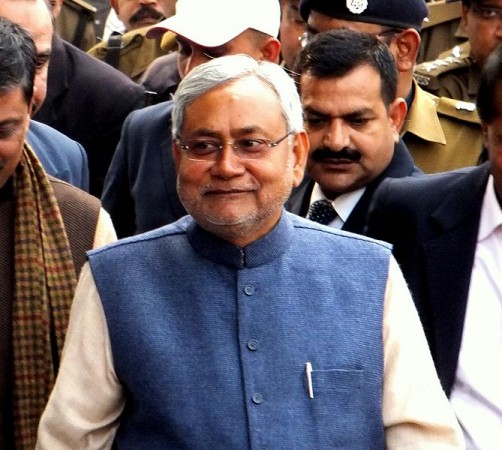 The two candidates fielded by the Janata Dal (United) for the Rajya Sabha by-polls in Bihar won the elections with support from Rashtriya Janata Dal chief Lalu Prasad Yadav, leaving behind the two independent candidates who were reported to have been backed by the Bharatiya Janata Party. The third seat was won by JD (U) President Sharad Yadav without opposition.
Earlier this week, Janata Dal (U) chief Nitish Kumar had reached out to Rashtriya Janata Dal chief Lalu Prasad Yadav, asking him to support the two JDU (U) nominees with the aim of ensuring the Bharatiya Janata Party's defeat in the Rajya Sabha by-election. Yadav had later agreed to lend support.
The by-election to the Upper House of the Parliament was held on Thursday, and the two JD (U) candidates, Pawan Varma and Gulam Rasool Balyawi defeated Independent candidates Anil Sharma and Sabir Ali, reported Press Trust of India.
Varma reportedly garnered 122 votes to defeat Sharma, who got 108, while Balwayi won 123 votes against Ali's 107, Assembly Secretary Hareram Mukhiya was quoted as saying.
It was clear that there was cross-voting in the by-poll, as the two Independent candidates are reported to have received votes from defectors from JD (U), RJD as well as the Congress. As per the PTI report, Sharma and Ali got 17 and 16 votes respectively from dissidents of the other parties.
JD (U) state President Basistha Narayan Singh said that the party would take action against those who went against it.
While Nitish Kumar may be reveling in the victory, he had to earlier face strong ridicule for his move of approaching Lalu Prasad Yadav for support, especially from the BJP.
"Nitish Kumar has lost it politically despite winning the bypoll, for which he had to align with RJD supremo Lalu Prasad, who symbolised 'jungle raj' in Bihar," Senior BJP leader Sushil Kumar Modi was quoted as saying.
The Independent candidates also attacked Kumar for his move.
"Nitish had to crawl to Lalu Prasad for victory of two JD(U) candidates," Ali said.
A total of 230 MLAs out of an effective strength of 232 in the Assembly took part in the voting.