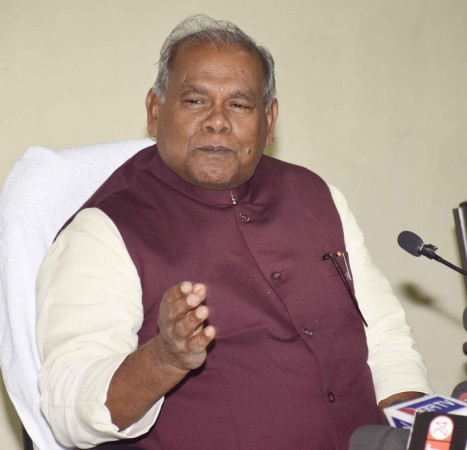 In a major political fiasco, Bihar Chief Minister Jitan Ram Manjhi was verbally attacked by Janata Dal United's national president Sharad Yadav for proposing a plea for the state assembly's dissolution.
Manjhi's proposal to dissolve the assembly was taken a few hours prior to his meeting with JD(U) leader Nitish Kumar who was expected to take over the Chief Minister's seat from Manjhi.
Manjhi's proposal was backed by seven ministers and passed on to the state Governor KN Tripathi while 20 other ministers of the state cabinet opposed the step and wrote to the President.
As per PTI reports, Yadav pointed out that Manjhi's proposal had misled the party. Talks for about two hours were held to seek a peaceful solution for the ongoing crisis in Bihar. "Manjhi said he would let us know after one hour. We were trying to save the party and maintain our unity, and this is what he did," Yadav was quoted as saying.
An agitated Yadav after meeting JD(U) members said that Manjhi had bitten the hand that fed him. He also said that the CM aggrieved the party and now the party would decide what should be done next.
Manjhi was chosen as CM by Nitish Kumar who had stepped down from the post following JD(U)'s defeat in the 2014 Lok Sabha elections.
However no disciplinary action against Manjhi was suggested by Yadav.
With the support of 130 MLAs, JD(U) has written to the Governor to initiate Kumar as the new chief minister.
Meanwhile, Manjhi who is in Delhi to attend the Niti Ayog meeting headed by Prime Minister Narendra Modi is likely to also meet other important BJP leaders. Manjhi has also hinted that he could join the saffron party if forced to step down from the CM's post.