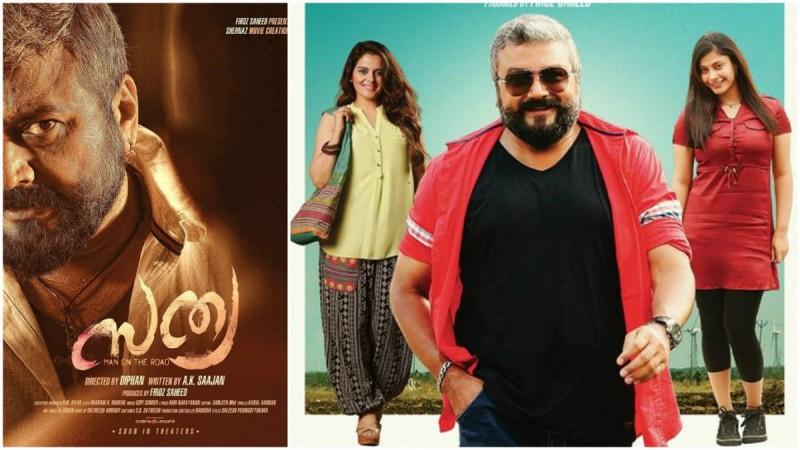 Jayaram is having a streak of bad luck for some time now with most of his movies failing miserably at the Kerala box office. Now, the actor is gearing up for the release of his new film Sathya, scheduled to hit the screens on Thursday, April 20.
The movie, which is the swan song of late filmmaker Diphan, recently made news after the makers released the teaser and a video song, Njan Ninne Thedi Varum, featuring Jayaram and Parvathy Nambiar. However, the videos made headlines after Gopi Sunder was accused of plagiarism.
Also read: Is Jayaram, Parvathy Nambiar's Sathya song a copy? Netizens unhappy with the composition
Apart from making fun of the dance moves in the video, people had also found out that Gopi Sunder had lifted the tune from Tony Fadd's Fetty Wap - Trap Queen music video, which was earlier copied by Harris Jayaraj in Halena Halena from Tamil movie Iru Mugan.
A look at Jayaram's previous movies
Most of his recent films had failed to make a mark at the box office, except the last release Aadupuliyattam. Though it was opened to mixed response, the horror thriller made a decent collection at the box office. However, his other movies, including Thinkal Muthal Velli Vare, Sir CP, Mylanchi Monchulla Veedu, Njangalude Veettile Athidhikal and Ulsaha Committee were either flop or average films. The family comedy entertainer Swapna Sanchari, released in 2011, is the only outlier.
Sathya is hitting the screens in Kerala on Thursday. The lack of promotions is likely to affect the opening day business of the action thriller.