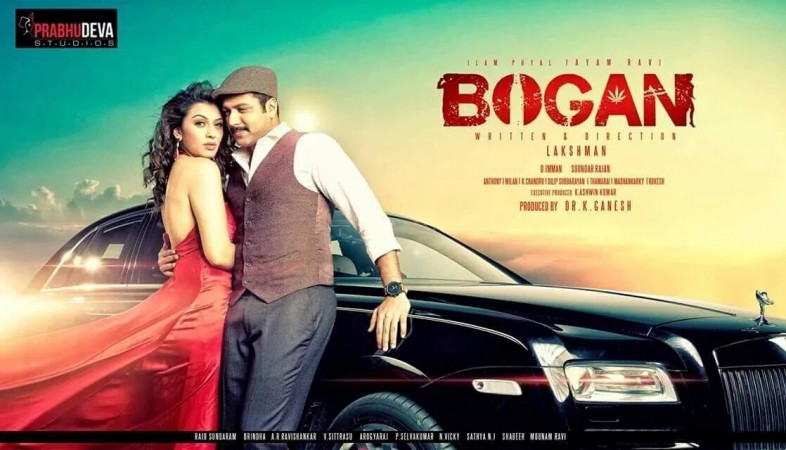 Jayam Ravi and Arvind Swami-starrer Tamil action film Bogan has landed in trouble following plagiarism charges. Cinematographer-turned-director Antony has accused Bogan director Lakshman of stealing his story.
Antony believes that his story was leaked by one of his assistants. He has now filed a complaint against Lakshman with the South Indian Film Writers Association.
Antony also claims the producer of Bogan has come forward to settle the matter by offering Rs 10 lakh. The makers of Bogan are yet to start shooting.
The cinematographer-turned-director claims that he rejected the producer's offer and has recorded their conversion. Antony further says that the makers of Bogan are also threatening him to withdraw the case.
"South Indian Film Writers Association (SIFWA) advised me to take up the case in court, but till now, I haven't heard anything from them. What's worse is that Isari Ganesan's team is now threatening and attacking me with goondas, asking me to withdraw the case," Antony was quoted as saying by the Times of India.
However, director Lakshman has denied the charges and said that Antony is doing it for money. The director claims that he has written the story, taking inspiration from Hollywood movies.
"Can he prove that his screenplay is similar to mine? I don't understand on what basis he claims that Bogan is his story. His case didn't stand in the court as he didn't have enough proof," Lakshman points out.
Lakshman says that he has spent three years developing the story and worked around the clock on Bogan. The movie marks the reunion of Jayam Ravi and Arvind Swami after their hit movie Thani Oruvan.
Bogan has Hansika Motwani and Akshara Gowda in the female leads. D Imman is composing the music, while Soundarajan is the cinematographer and Anthony will edit of the flick.