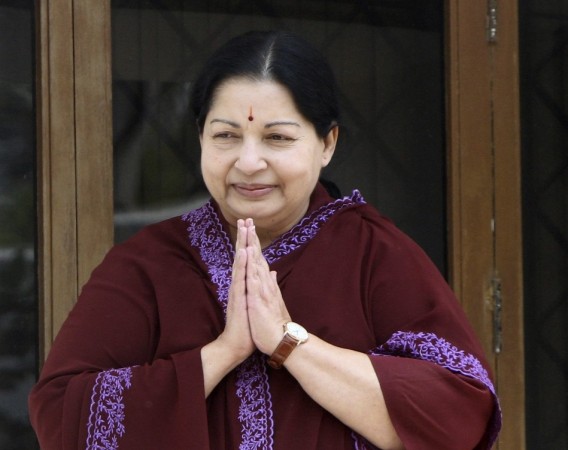 Tamil Nadu Chief Minister J Jayalalithaa, who has been admitted in the hospital for almost 10 days now, is being treated by a specialist doctor who was flown in from England, the AIADMK party said on Saturday dismissing rumours about her health.
The party also dismissed demands by the Opposition party to release her photographs to "put an end to rumours" that have been doing rounds for a few days.
Dr Richard John Beale, a specialist from England, arrived in Chennai to treat Jayalalithaa, according to local media reports.
"She is recovering well. We hope she is discharged soon. It is not necessary to release pictures of Jayalalithaa. We are answerable only to people, not the opposition," a party spokesperson told the media.
DMK Chief M Karunanidhi had demanded that the chief minister's party release photos of her in the hospital and put an end to all rumours. Other opposition leaders have also raised objections on the lack of information about Jayalalithaa's health saying that it is worrisome.
The AIADMK also filed four complaints against people who have allegedly been spreading false rumours about the CM's health on social media platforms. It has consistently denied reports that the Tamil Nadu CM is seriously unwell.
The party's statement came over 40 hours after the Apollo Hospital provided an update on Jayalalithaa's health on Thursday night saying that the CM was "responding well" to treatment, but has been advised to stay in the hospital for a few more days. She is being treated for fever and dehydration.