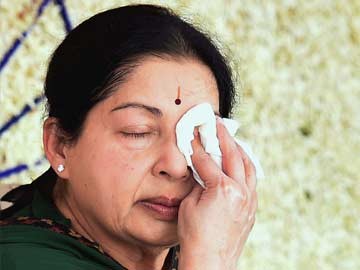 Divulging information on Jayalalithaa's jail stay, Bangalore Central Jail authorities said former Tamil Nadu chief minister has been sticking to a routine life inside the prison and is particularly strict about her food. Interestingly, the tainetd CM has is said to have been very cooperative with jail authorities and other inmates.
Since her conviction in a corruption case on 27 September, Jayalalithaa has spent over two weeks in the Bangalore central jail as prisoner number 7402.
Deputy inspector general of prisons PM Jaisimha told PTI that Jayalalithaa has neither broken down because of her conviction nor has she been trouble for the jail authorities. "The credit goes to Jayalalithaa, who has been so cooperative with the jail authorities," he added.
"I have not seen Jayalalithaa when she was the Chief Minister in Tamil Nadu. Of whatever I have seen meeting her up during my prison rounds -- she is fit, healthy and does not shown any signs of a broken woman," Jaisimha said.
Speaking of Jayalalithaa's daily schedule, Jaisimha said the AIADMK supremo begins her day with newspapers and maintains a very strict diet that includes bread, hot milk and coffee for breakfast and curd rice for both lunch and dinner along with fruits—either banana or apple.
"She reads Tamil and English newspapers like Dina Thanti, The Hindu, The Times of India and others between 6 am to 7.30 am," he said, adding "she is very strict about her food".
Jaisimha said Jayalalithaa has never complained about anything or anyone inside the prison, she is lodged in a single cell in peace and doesn't prefer having visitors in the jail, even if it is an MLA or MP from her own party.
"Yesterday around 5.30 pm, I met her in the cell and inquired if she was facing any problem. She said she has no problems and thanked us for being kind to her demands," he said, adding "...Jayalalithaa has not met any AIADMK member or her MLAs and MPs who came to meet her in the jail."
Jayalalithaa, who is facing a four-year jail term in a disproportionate assets case, was lodged in Bangalore Parappana Agrahara Central Prison on 27 September, the day she was convicted.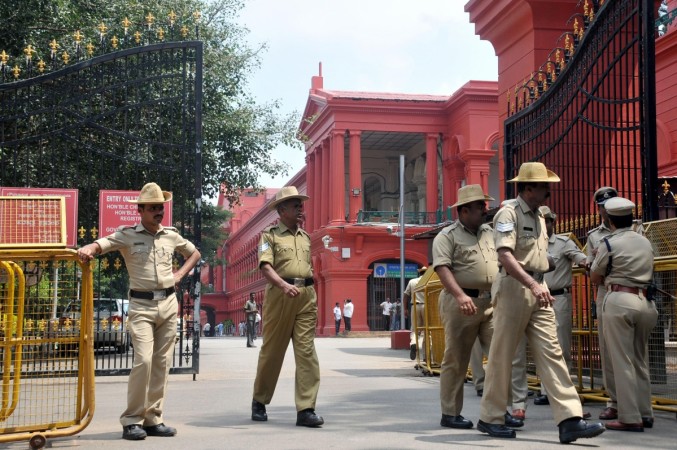 Thrice, after the conviction, she sought bail from the Karnataka High Court, which finally rejected it on 7 October saying there were no grounds to grant her release. She has now approached the Supreme Court, which will hear her plea on Friday, 17 October.
Meanwhile, observing the turmoil in Tamil Nadu and protest outside Karnataka HC, Karnataka government has expressed willingness on allowing Jayalalithaa's transfer from Bangalore Central Prison to Tamil Nadu.
However, this can be only possible if Jayalalithaa or her state government seeks her transfer on valid grounds.
"Shifting formalities will be speedily done once a formal request is made by Tamil Nadu jail authorities. All the rules and norms, including court observation, if any, will be followed," The Times of India quoted sources from home department.