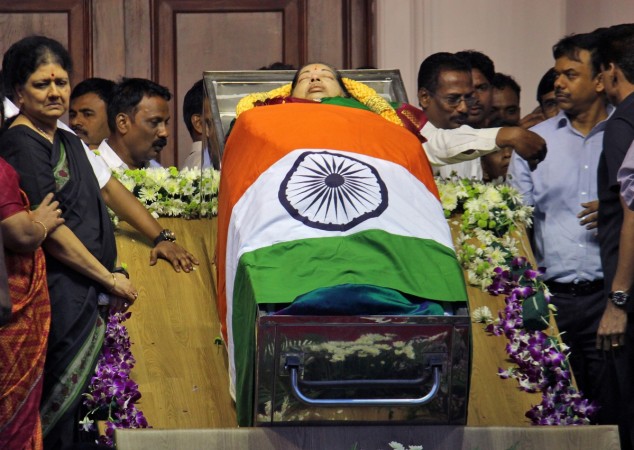 The AIADMK Party on Wednesday claimed that a total of 77 people died of grief and shock over the death of former Tamil Nadu Chief Minister and party chief J Jayalalithaa on Monday night following a cardiac arrest. The party released a list of the deceased and also announced a compensation of Rs 3 lakh to each of the families.
The AIADMK will also give Rs 50,000 to a party functionary from Puthukoorapettai in Cuddalore district who allegedly tried to self-immolate as well as a person from Ugayanur in Tirupur district who cut his finger off after Jayalalithaa passed away on Monday. The party will pay for their treatment.
"Seventy-seven persons have died of grief and shock after having to come to know of honourable Amma's (Jayalalithaa) illness and death," an AIADMK release said.
However, intelligence has estimated the death toll to be 30 besides four suicide attempts. The release did not mention whether the illness was with reference to her hospitalisation or the cardiac arrest that led to her death on Monday.
The AIADMK also expressed grief over the deaths of the 77 people and offered condolences to the bereaved families besides announcing the Rs 3 lakh compensation.