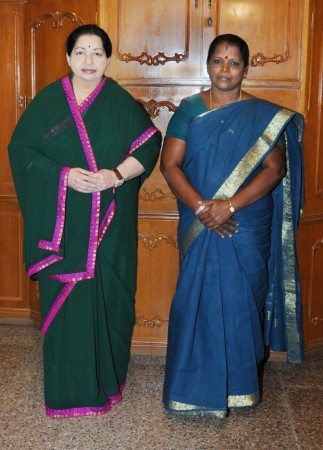 The Supreme Court on Tuesday asked the Karnataka High Court not to deliver its verdict till 15 April on former Tamil Nadu Chief Minister J Jayalalithaa's plea challenging her conviction and sentence in the ₹66 crore disproportionate assets case.
The apex court wants the Karnataka High Court to wait till then, since it will pronounce next week its verdict on a plea filed by DMK leader K Anbazhagan challenging the appointment of G Bhavani Singh as special public prosecutor at the Karnataka High Court.
The Karnataka High Court, which convicted Jayalalithaa in the 19-year-old disproportionate assets case, had on 11 March reserved its verdict on Jayalalithaa's petition challenging the conviction and sentence.
On 27 September 2014, a Bangalore court sentenced AIADMK supremo Jayalalithaa to four years in jail along with a fine of ₹100 crore in the disproportionate assets case. The verdict triggered massive, violent protests in Tamil Nadu and also in Bengaluru.
Following the judgement, AIADMK chief spent 21 days in Bengaluru's Parappana Agrahara Central Jail before being released on bail on 18 October.
Along with the conviction Jayalalithaa was also disqualified from contesting elections for the next 10 years staring from the date of HC's judgement.
"Consequent upon the conviction of Selvi J Jayalalithaa, Member of the Legislative Assembly, she stands disqualified for being a Member of the Tamil Nadu Legislative Assembly from the date of conviction, i.e., the 27th day of September, 2014 for the period of her sentence (four years)... shall continue to be disqualified for a further period of six years since her release in terms of the existing Section 8 of the Representation of the People Act, 1951," the Tamil Nadu government has said in a gazette notification issued on 8 November.
She also had to step down as the CM of the state following the conviction. Meanwhile, her loyal aide O Pannenerselvam has been seated as the present Chief Minister of TN. Although Jayalalithaa is not sitting on the throne, she is said to be running the government in Tamil Nadu.