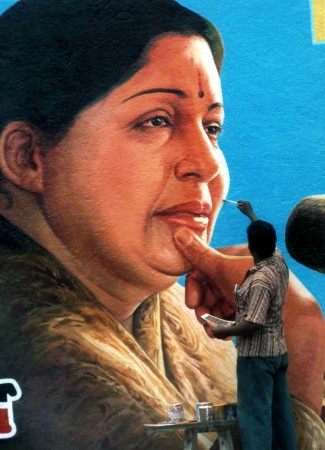 In fresh trouble for the beleaguered AIADMK chief J Jayalalithaa, she has now been disqualified from contesting elections for 10 years, following her conviction in the disproportionate assets case, for which she has been sentenced to four years in jail.
The former Tamil Nadu chief minister is, however, out on bail after the Supreme Court suspended her sentence last month and gave her time till 18 December to file her appeal for the suspension.
However, adding to the woes of the once-powerful politician, a 10-year ban from contesting elections could mean an end to an illustrious political career of the 66-year-old Jaya, who made her way to the top of state politics over a span of three decades.
"Consequent upon the conviction of Selvi J Jayalalithaa, Member of the Legislative Assembly, she stands disqualified for being a Member of the Tamil Nadu Legislative Assembly from the date of conviction, i.e., the 27th day of September, 2014 for the period of her sentence (four years)... shall continue to be disqualified for a further period of six years since her release in terms of the existing Section 8 of the Representation of the People Act, 1951," the Tamil Nadu government has said in a gazette notification that was issued on 8 November, Press Trust of India reported.
The notification also declared her seat from the Srirangam Assembly Constituency vacant with retrospective effect from 27 September, the date of her conviction.
Jayalalithaa was also slapped with a fine of ₹100 crore in the 18-year-old disproportionate assets case.
Jayalalithaa's trusted aide O Panneerselvam is currently running the AIADMK government in Tamil Nadu, but with elections due in 2016, and with rivals DMK and BJP gaining ground, the future of AIADMK and its chief looks bleak.